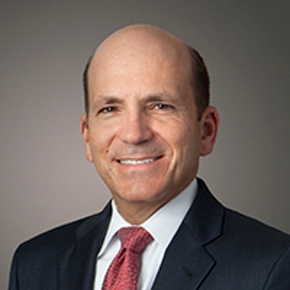 Anthony Cianciotti
Adjunct Professor
Anthony Cianciotti is Counsel with McGuireWoods LLP. His practice focuses on the representation of financial institutions and borrowers in single-lender and syndicated commercial debt financing, including revolving and term asset-based credit facilities. His specific industry experience includes, among other areas, manufacturing, distribution, retail, industrial equipment, information technology and records management. His representation frequently includes advising clients and structuring credit agreements to allow for the financing of inventory manufactured outside the United States during the time period that the inventory is in-transit from the foreign location to the United States.

Prior to joining McGuireWoods, Mr. Cianciotti served as Vice President-Legal Counsel at First Capital, an asset-based lender providing secured lending solutions to small and mid-market businesses. Through this work, he developed expertise in navigating the issues surrounding debtors with challenging credit profiles that are unable to find financing through traditional bank lenders. His legal experience also includes more than six years as a litigation attorney. He understands the litigation process, the associated costs, and the types of contract issues that give rise to potential legal actions; all of which he leverages in a manner that best serves his clients.

Mr. Cianciotti frequently writes and presents on matters concerning secured lenders and lawyers generally. His work includes critical analysis of issues surrounding in-transit inventory finance, lending against trademarked inventory and inventory on consignment to third parties, as well as the relationship between outside and in-house counsel and practical techniques for the avoidance of lender liability claims.

Mr. Cianciotti is a member of the UCC Committee of the State Bar of Georgia. In that role, he worked with senators and representatives in the Georgia legislature to enable the enactment of the 2010 amendments to Article 9 of the Uniform Commercial Code in Georgia. He is also an active member of the Atlanta Chapter of the Commercial Finance Association, a trade group representing the asset-based financial service industry. 

Mr. Cianciotti received his J.D. from the University of Pennsylvania Law School, graduating magna cum laude.