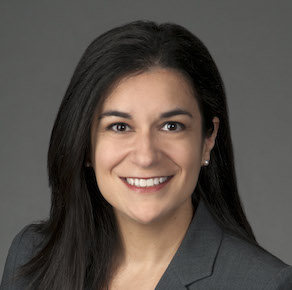 Lynn Kleinrock
Adjunct Professor
Areas of Expertise
Appellate Advocacy, Criminal Law, Criminal Procedure, Litigation
Since graduating from Emory University School of Law in 1997, Lynn Kleinrock has been representing clients facing criminal charges.
Ms. Kleinrock currently has her own law practice, specializing in post-conviction representation, primarily handling direct appeals and state habeas corpus cases. Ms. Kleinrock began her career as a lawyer at Multicounty Public Defender Office, representing clients facing the death penalty. From 1998 to 2010, Ms. Kleinrock worked as a trial attorney at the DeKalb County Public Defender Office, the vast majority of her time spent in Superior Court defending clients charged with felony offenses. Ms. Kleinrock is skilled in jury trials, motions practice, preliminary hearings, probation violation hearings, and bond hearings.
Interested in opportunities to address the underlying issues that keep people cycling through the criminal justice system, Ms. Kleinrock also worked with the DeKalb County Drug Court Program during her time at the Public Defender's Office. While maintaining her private practice, Ms. Kleinrock also worked part-time for one year with the DeKalb Solicitor-General's Office in the Diversion/Community Alternative Programs Unit, helping the new diversion programs get established.
Lynn Kleinrock is an Adjunct Professor at Emory University School of Law, teaching the Criminal Defense Externships course. During her years as a public defender, Ms. Kleinrock supervised many law students who interned with her. Ms. Kleinrock herself also interned at many public interest placements while she was a student at Emory Law School, including Southern Center for Human Rights, Atlanta Legal Aid, and Atlanta Volunteer Lawyers Foundation.
Education: JD, Emory Law School; BA, University of Notre Dame.