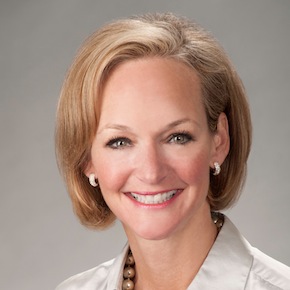 Catherine Powell
Adjunct Professor
Areas of Expertise
Commercial Real Estate, Finance, Transactional Law
Catherine Powell practices in the areas of finance, commercial real estate, and general corporate law. She represents banking organizations, credit and life companies, various national and regional developers and landlords, and a variety of entrepreneurs.
Ms. Powell routinely represents lenders in connection with (i) multi-state domestic and international loan transactions, secured by commercial real estate, stock pledges, cash collateral and/or other assets, and (ii) debt restructures and other workout matters, most typically involving asset based transactions including commercial real estate. She is experienced in drafting and negotiating documentation for complex syndicated and single bank loan transactions including multi-party credit agreements, tri-party agreements and extensive documentation involving major landlords, as well as settlement agreements, forbearance agreements and other loan modification documentation.
Ms. Powell also represents developers and principals in connection with acquisitions, developments, divestitures and lease transactions. She frequently represents: (i) purchasers and/or sellers in the drafting and negotiating of purchase contracts and conveyance documents and with respect to acquisitions, performing due diligence audits of the "to be acquired" assets, and (ii) principals/landlords in connection with the drafting and negotiating of complex lease agreements with major corporation tenants, including several Fortune 500 corporations.
Ms. Powell also represents entrepreneurs in a variety of enterprises with the initial formation of their business entity, the leasing or acquisition of their office space or building, and the continued advice necessary to help their company grow and develop into a thriving business. fter graduating from Vanderbilt University, Catherine worked as an Assistance Vice President with Wells Fargo Bank, N.A. (f/k/a Wachovia Bank, N.A. and First Atlanta Bank (Atlanta) and left after 4 years to attend Emory Law School.
Prior to becoming a partner with Tatum Hillman Hickerson & Powell, LLP, Ms. Powell was a commercial real estate and finance partner with Tatum, Levine & Powell, LLP (1996 -2009) and a commercial real estate associate with King & Spalding (Summer 1988, 1989-1994) and with Hunton & Williams (1994-1996). 
Professional and Volunteer Activities
Catherine Powell is an Adjunct Professor at Emory Law School where she has created and teaches several courses for Emory University's School of Law's transaction certification program. She is also a Faculty Member of Homburg Academy where she is creating and will teach several courses for the Academy. Ms. Powell is also a Board Member on the Academic Board of Homburg Academy.