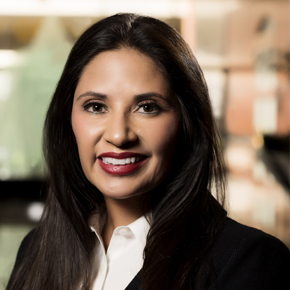 Paola Arzu Stange
Adjunct Professor
Paola Stange has been handling family law cases for years. Paola is a trained mediator, collaborative law attorney and guardian ad litem. Paola was actually one of five guardian at litems selected by St. Louis County Circuit Court Judges in 2011 to receive the Outstanding Volunteer Domestic Violence Guardian ad Litem Award.  
Paola has been workinghardwith her husband and other Founding Partner, Kirk, to keep Stange Law Firm, PC consistently growing since they openedin 2007. Paola received her Juris Doctorate from Emory University School of Law in Atlanta, Georgia.  Paola is licensed in Missouri and Georgia (inactive).  
Paola has been recognized for numerous awards for her experience in family law:
Super Lawyers - 2013 to Present -  Missouri & Kansas Rising Stars for Family Law
Paola, along with her husband, Kirk, and Stange Law Firm, PC, received the 2015 Making a Difference Award from Old Newsboys. Old Newsboys is a non-profit organization that has raised millions of dollars for hundreds of area children's charities.