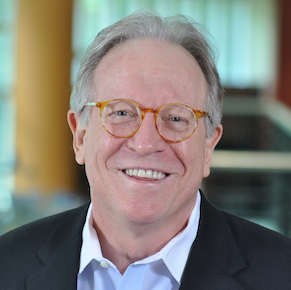 Morgan Cloud
Charles Howard Candler Professor of Law
Areas of Expertise
Criminal Law, Criminal Procedure, White Collar Crime, Comparative Constitutional Law, Pretrial Litigation
Assistant: Linda Jackson
Morgan Cloud teaches and writes about criminal law, criminal procedure, constitutional theory, and comparative constitutional law. In addition to his Emory courses, Professor Cloud regularly teaches and lectures at other universities. In the United States, he has been the Robert Daniels Distinguished Visiting Professor at the University of Iowa College of Law, a Distinguished Visiting Professor in Advocacy and Dispute Resolution at the University of Tennessee College of Law, and a Visiting Professor at the University of Mississippi School of Law. In Europe, he has been a German Marshall Fund distinguished guest lecturer and has taught courses on Corporate Crime in a Global Economy, constitutional theory, and United States law at the University of Konstanz Law School in Germany; at the Central European University in Budapest, Hungary; and at the European Business School in Germany. Professor Cloud lectures regularly to academic and professional groups in the United States and other countries. Recent lectures have been delivered at the University of Heidelberg, the National Judicial College, and the National Center for Justice and the Rule of Law at the University of Mississippi.
Professor Cloud practiced law as a trial lawyer and litigator in Florida and California before joining the Emory faculty. He served as a program director for the National Institute for Trial Advocacy for more than twenty years and lectures to practicing attorneys around the country about trial practice and civil litigation. He has served as chairperson of the Section on Litigation of the Association of American Law Schools. He also serves on the advisory board of the Green Bag, a journal devoted to legal history and legal policy issues.
Education: JD, Cornell University, 1977; MA, University of Iowa, 1972; BA, Grinnell College, 1969
Books
Constitutional Criminal Procedure: From Investigation to Trial, Fourth Edition (West Group 2005) (with Johnson).
Criminal Law: Cases, Materials and Text, Seventh Edition (West Group 2003) (with Johnson).
Journal Articles
"A Conclusion in Search of a History to Support It, 43Texas Tech Law Review 29 (2010).
"Innocence, Evidence, and the Courts," 85 Chicago-Kent Law Review 3 (2010).
"Rights Without Remedies: The Court That Cried Wolf," 77 Mississippi Law Journal 467 (2007).
"Ignorance and Democracy," 39 Texas Tech Law Review 1143 (2007).
"Human Rights for the Real World," 54 Emory Law Journal 151 (2005).
"Quakers, Slaves and the Founders: Profiling to Save the Union," 73 Mississippi Law Journal 369 (2003-2004). 
Research Papers
"A Liberal House Divided: How the Warren Court Dismantled the Fourth Amendment," Emory Public Law Research Paper No. 06-5, Ohio State Journal of Criminal Law, Vol. 3, p. 33, (2005, 2006).