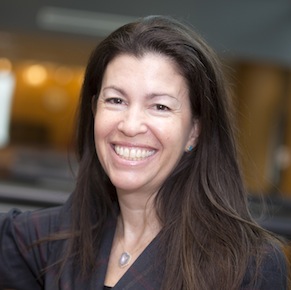 Julie Seaman
Associate Dean for Academic Affairs, Associate Professor of Law
Areas of Expertise
Evidence
Julie Seaman teaches courses and seminars in evidence, constitutional law, and freedom of speech. Her research interests include neuroscience and law, scientific evidence, hate speech, and sex discrimination. In particular, she focuses on the implications of findings in cognitive psychology, biology, and neuroscience to various legal theories and doctrines. Seaman received her BA from the University of Pennsylvania (summa cum laude) and her JD from Harvard (magna cum laude), where she was an editor of the Harvard Law Review. She currently serves on the board of the Georgia Innocence Project.
Education: JD, Harvard (magna cum laude); BA, University of Pennsylvania (summa cum laude)
Books
Evidence for an Age of Science and Statutes (7th edition, 2012) (with Carlson, Imwinkelried, and Beecher-Monas).
Journal Articles
"Black Boxes," 58 Emory Law Journal 428 (2008).
"Hate Speech and Identity Politics: A Situationalist Proposal," 36 Florida State University Law Review 99 (2008).
"Triangulating Testimonial Hearsay: The Constitutional Boundaries of Expert Opinion Testimony," 96 Georgia Law Journal 827 (2008).
Book Chapters
"The Empress's Clothes," in Evolution's Empress: How Females Shape Human Adaptation (forthcoming, Oxford University Press).
"Legal N-Grams? A Simple Approach to Track the 'Evolution' of Legal Language," in Proceedings of Jurix: the 24th International Conference on Legal Knowledge and Information Systems (Vienna, 2011) (with Daniel Martin Katz, Michael J. Bommarito II, Adam Candeub & Eugene Agichtein).
Invited Lectures and Presentations
Primer on Commercial Speech, CDC Office of Smoking Health (Emory/CDC, April 2012).
Legal n-grams, Thirteenth Annual SEAL Scholarship Conference (Emory Law School, April 2012).
Moderator, The Truth About Lies: Neuroscience, Law, and Ethics of Lie Detection Technologies (Emory Medical School, May 2012).