Main content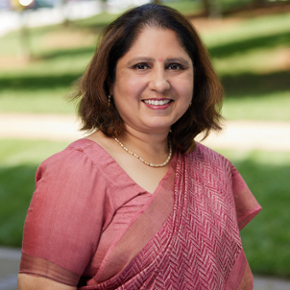 Areas of Expertise
Corporate Law, Securities Regulations and Antitrust Law
---
Courses
Indian Antitrust Law
---
Biography
Dr. Harpreet Kaur is professor of law at National Law University, Delhi, and teaches Corporate Laws, Securities Regulations and Antitrust laws. She is presently visiting Emory School of Law on Fulbright Nehru Academic and Professional Excellence Fellowship. She has been a Fulbright Scholar in Residence at Miami Dade College in 2016 and served as chair professor of Indian Studies on rotating chair established by Indian Institute of Cultural Affairs at Faculty of Law, Leibniz University, Hannover, Germany from October 2015 to April 2016.
Kaur is also a fellow of International Visitors Leadership Programme-2015 for Antitrust laws. She is director of the Center for Corporate Law and Governance at National Law University, Delhi. She has authored a textbook on business and corporate laws and co-authored textbooks on competition law, jurisprudence, interpretation of statutes, law of torts and labour and industrial laws. She has edited a Facets of Corporate Governance and Corporate Social Responsibility in India published by Springer in 2021. She is a visiting faculty to the Faculty of Law, University of Bergen, Norway.
For more information, please visit https://nludelhi.ac.in/pep-fac-new-pro.aspx?Id=25.
---