Alumna makes documentary about endangered tigers
Big cats over big law
---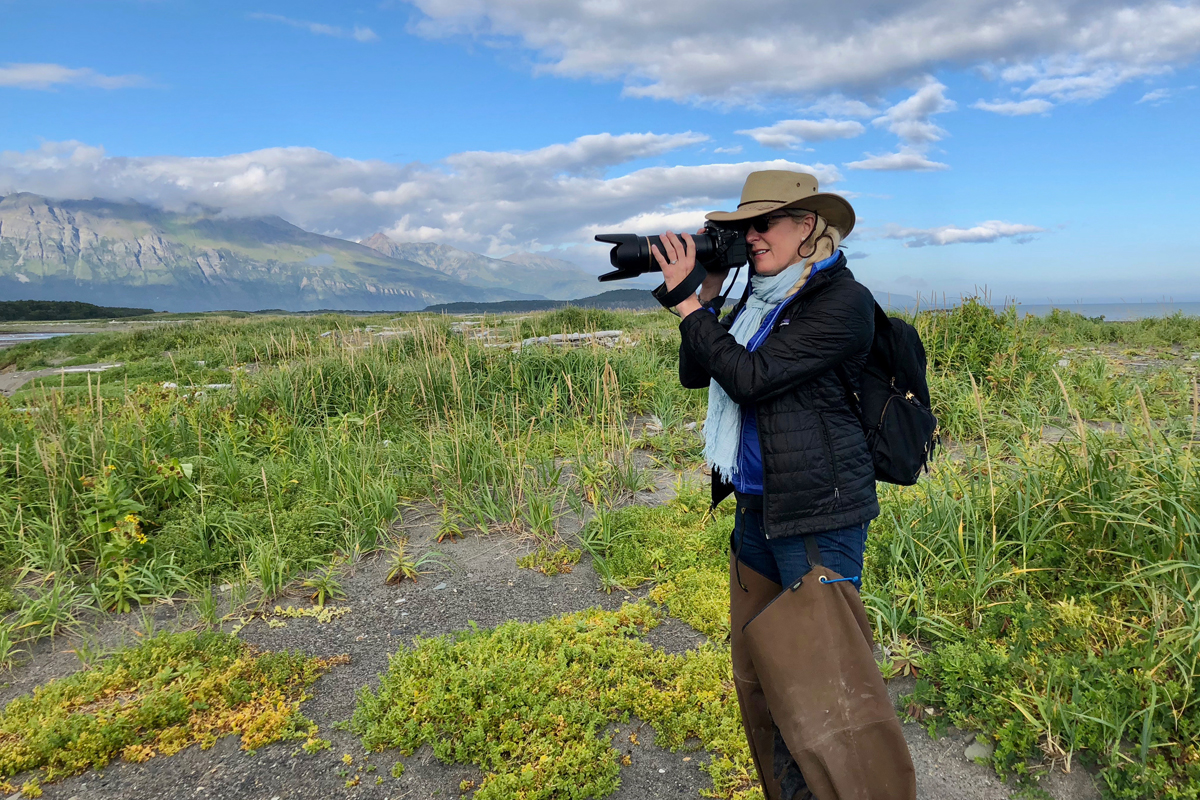 Elizabeth Baldwin McGovern 95L became a lawyer so she could stand up for those who need a voice. Instead of standing in a courtroom, McGovern's unconventional career path landed her in the wilds of India and Nepal, making a documentary about endangered tigers.
"The skills I learned at Emory Law are effective in advocating for animal rights," said McGovern, who serves on the law school's Advisory Board. "There is not one path; I knew eventually I wanted to end up in advocacy."
She started her career as in-house corporate counsel. She and her husband are both lawyers, but they are entrepreneurs at heart. They focused on their roles as venture capitalists, buying, growing, and selling companies. When they had the opportunity to give back, they started a foundation. McGovern was interested in issues affecting at-risk populations, civil and human rights, animal welfare, and immigration. One of her companies used film to educate teachers, and through that venture McGovern realized what a powerful medium film is.
"The beauty of film is in the art form, the way it triggers emotion," she said. "It's an incredible tool for advocacy."
She took film courses at Emory and other schools and worked on film crews. From there she partnered with others who shared her interest in documentaries that inspire social change. Her latest project with Rescue Doc Films turns a lens on the tiger, which she calls "the most majestic apex predator." Yet there are only about 4,000 tigers remaining in the wild.
She and the Rescue Docs film team traveled to the United Kingdom, India, and Nepal. They learned that only guns and drugs are more lucrative on the illegal market than the trade of exotic animal parts. In some countries, including China and Vietnam, people believe tiger bones have medicinal qualities and value tiger skins as gifts, and their interest drives up demand for poached tigers.
While meeting with experts from World Wildlife Federation, National Geographic, and other organizations, and visiting tiger sanctuaries around the United States, she learned that a largely unregulated market for tigers in the United States exacerbates demand for tiger parts overseas. "A story came out we weren't really expecting," she said. "We discovered that the United States was contributing to the extinction of the beloved tiger."
McGovern supports federal legislation to stop private ownership of tigers and to require existing pet owners to register their big cats. The Big Cat Public Safety Act has bipartisan support but faces challenges among legislators who are reluctant to regulate exotic pets and associated breeding, said McGovern, who promotes the issue as one of public safety. There have been cases of privately owned tigers roaming neighborhoods, being held in urban apartments, and jumping out of burning homes, endangering bystanders and first responders.
No one knows how many tigers are owned privately in the United States or exactly what happens to them. As cubs they are used in fairs and traveling petting zoos to sell photo opportunities. Data suggests that when they mature, many are killed for illegal trade, fueling the market that is endangering tigers that live in the wild.
Some advocates interviewed for the film believe that without dramatic intervention tigers will be extinct in 10 years. In many countries, advocates are using education to curtail poaching, human-tiger conflict, and deforestation.
"But efforts will not be successful if we don't work together to stop poaching and the overall demand for tiger parts," McGovern said, adding that a portion of that responsibility involves the United States. She hopes the documentary will bring the public awareness necessary to influence legislators to support the US ban on private ownership of tigers.
McGovern, who has traveled to all seven continents, splits her time between Santa Rosa Beach and Atlanta. Her team plans to complete editing on the film by the end of the year.
Courtney Stombock, associate dean for Advancement and Alumni Engagement, calls McGovern "an entrepreneur and philanthropist in the grandest sense."
McGovern is an example of creative ways Emory Law alumni use the skills they learned in law school. Said Stombock: "She embodies that idea that law school is excellent training no matter what path you follow or where your passions lead."
Email the Editor
Share This Story