August 2017 In the News Archive | Emory University School of Law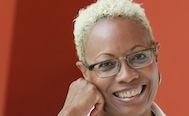 Marketplace host Kai Ryssdal interviewed Emory Law Professor Dorothy Brown on President Donald Trump's recent statement that job creation would improve race relations. Brown disagrees. "Here's the problem," she said. "The research shows us that even when you are a black graduate with a Harvard degree, you are treated not as well as white graduates with a Harvard degree. There is research that talked about the number of employer responses and they found that blacks needed to apply to far more jobs in order to get responses from employers than whites did. So the private sector, employers are not colorblind when they hire."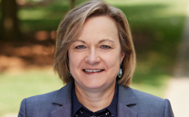 The failure of nurse Kaci Hickox to collect any money after being held by state officials for 80 hours in a tent outside a hospital, even after twice testing negative for Ebola, illustrates the difficulties of getting compensated for allegations of excessive quarantine measures, the New Jersey Law Journal reports. Quarantine litigation now mostly concerns tuberculosis, says Emory Law Professor Polly Price. Litigants who feel their quarantine conditions are excessive have prevailed in court, but generally on petitions for injunctive relief, rather than cases seeking damages after the fact, she said.