Turner Environmental Law Clinic: Atlanta Public School Board Presentation
By Emory University School of Law | Emory Law | October 7, 2014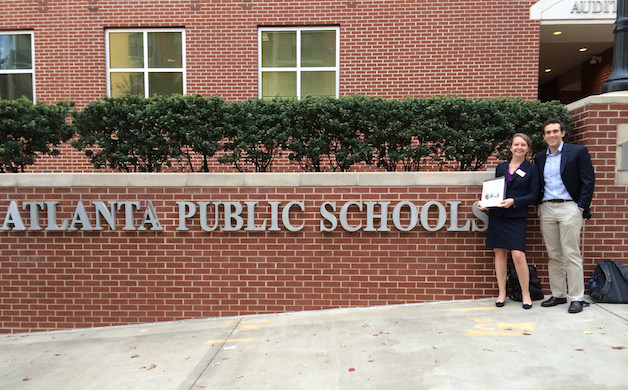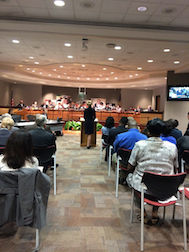 On October 6, Turner Environmental Law Clinic students Jennifer Lamb and Michael Arwood made a presentation before the Atlanta Public School Board. The students presented a toolkit they prepared on behalf of Georgia Organics and Atlanta Farm to School, which provides the APS Board with the tools it needs to formalize a comprehensive commitment to a farm-to-school program.  The presentation was well received, and the Clinic looks forward to working with APS in the coming weeks to adopt an official farm-to-school program.