BLSA students place second in national mock trial competition
By Emory University School of Law | Emory Law | March 16, 2015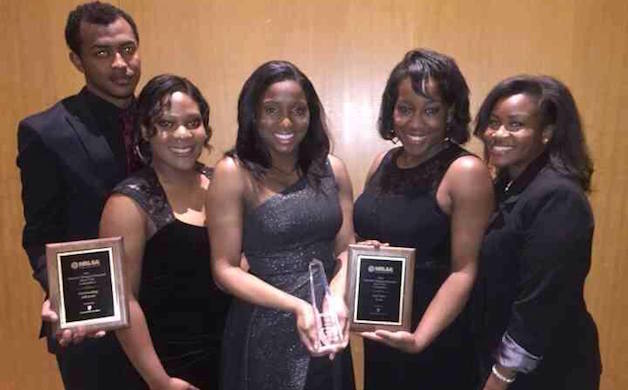 The Emory Law Black Law Students Association mock trial team recently scored a second-place trophy at the National BLSA Thurgood Marshal Mock Trial Competition. As one of the top teams in the regional competition this January, the team was asked to represent Emory at the national competition in Portland, Oregon, which was held in conjunction with the NBLSA General Convention March 11-15. Emory's team consisted of Ashley Breaux 1L, Ka'Nea Brooks 1L, Jewel Quintyne 2L, Mark Turner 2L, and their coach, Allyson Lumpkin 3L. Turner was also honored with the National Outstanding Advocate Award.