August 2015 News Release Archive | Emory University School of Law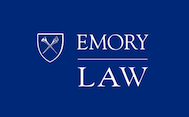 Several Emory Law alumnae are scheduled speakers for the upcoming conference, "Women in Law: Making Rain, Climbing the Ladder and Forging Your Path." The half-day seminar, sponsored by the Daily Report, will be held Wednesday, Sept. 30.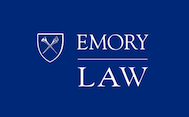 The Atlanta Bar Association commemorated the 50th anniversary of the Voting Rights Act with an historic conversation and panel discussion featuring five prominent attorneys who share an interest in voting rights cases, including Georgia's attorney general, Sam Olens 83L.