Emory Law screens documentary on life of John Lewis 14H
By Emory University School of Law | Emory Law | March 3, 2016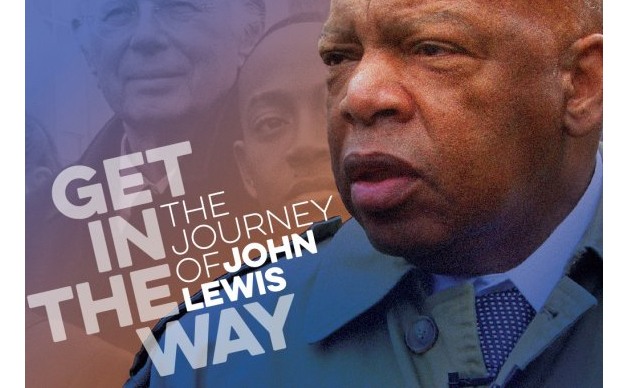 Representative John Lewis's biographic documentary, Get in the Way: The Journey of John Lewis, will be screened Saturday, Mar. 26, in Tull Auditorium at Emory University School of Law. The film chronicles Lewis's personal journey of courage and hard-won triumphs as he, across decades, has inspired others to stand up and "get in the way." This is the first biographic film about Lewis 14H, the respected legislator and elder statesman who continues to practice nonviolence in his unwavering fight for justice. 
The agenda for the evening is as follows:
5 p.m. – Reception
6 p.m. – Panel discussion with Congressman John Lewis and Director Kathleen Dowdey
6:30 p.m. – Screening
The event is free and open to the public. Reserve tickets here. The screening has been sponsored by Atlanta Gas Light.
Lewis was awarded an honorary doctor of laws degree by Emory University in 2014. In April 2015, an anonymous donor provided a $1.5 million donation to help establish a John Lewis Chair in Civil Rights and Social Justice.  The gift funds a professorship which will enable Emory Law to conduct a national search for a scholar with an established academic profile of distinction and a demonstrated desire to promote the rule of law through the study of civil rights. Emory University President James Wagner remarked, "The John Lewis Professorship will both honor a great American and remind future Emory-educated attorneys of the responsibility bequeathed to them as servants of the law."
The law school has committed to raise an additional $500,000 to fully fund the chair. For information about how to contribute to this fund, contact Robert Jackson, director of Development, at robert.l.jackson@emory.edu.
Free parking for the screening event will be available in Lowergate South Parking Deck, located at 1705 Lowergate Drive.