Office of Student Engagement
The Office of Student Engagement connects students to opportunities at Emory Law as well as the larger Emory University campus.  Our supportive and inclusive programs encourage students to get involved, develop leadership skills, enjoy interactions with peers, and make meaningful contributions to the Emory Law community.
Student group support
Student events
Counseling
Referrals to Emory University resources
Administration of final exams
New student orientation
Please call our office or visit the Current Student Guide Page for additional information.
Our Staff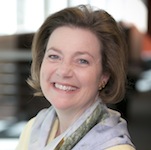 Katherine Brokaw, Assistant Dean
Katherine Brokaw is the Dean of Students and Director of Academic Assistance for Emory Law. She graduated magna cum laude from Princeton University in 1982, with an AB in Classics. She was the principal speechwriter for Governor Thomas Kean of New Jersey before attending Columbia Law School, where she was a Harlan Fiske Stone Scholar, articles editor of theColumbia Journal of Law and Social Problems, and a teaching assistant to Dean Jack Greenberg. Dean Brokaw received her JD from Columbia in 1990 and clerked for United States District Judge Robert P. Patterson Jr. in the Southern District of New York. She practiced at Davis Polk & Wardwell in New York and King & Spalding in Atlanta for several years, in the field of commercial litigation.
404.727.6809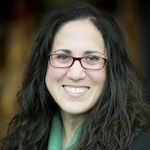 Jennie Geada Fernández, Associate Director for Student Engagement
Jennie is a 2003 alum of Emory Law, practiced commercial litigation and family law for 10 years, then joined the Emory Law Office of Student Engagement. She focuses on programs to increase students' engagement with each other and our faculty, serving as the staff advisor for student affinity organizations.
jennifer.geada.fernandez@emory.edu»
404.727.5661