Main content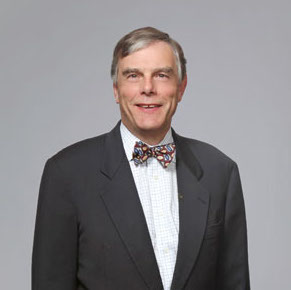 Areas of Expertise
Corporate and Commercial Agreements; Energy Transactions; International Transactions; Mergers, Acquisitions, and Joint Ventures
---
Biography
Peter Dean is of counsel to Sutherland Asbill & Brennan LLP. With fourty years' experience as an attorney in New York and Atlanta, he brings significant experience to Sutherland's Energy Practice Group in handling business, finance, and energy transactions for US and foreign companies. Since 1999, he has concentrated on acquisitions, project development, and contract negotiations in the energy sector. Peter works with clients in merger and acquisition activities and transactions involving energy assets, project development, and commercial and corporate transactions, especially electric power, renewable energy and liquefied natural gas (LNG) projects, and international transactions. 
Peter joined Sutherland in 1983, after spending eight years with the Wall Street firm Winthrop Stimson Putnam & Roberts. He received his law training in the United Kingdom, qualifying as a Barrister at Lincoln's Inn in London in 1975 following his graduation from Cambridge University (Trinity College). He is a member of the New York City Bar Association and the Atlanta Bar Association as well as the International Law and Business Law Sections of the American Bar Association. He is a member of the International Trade in Legal Services Committee of the State Bar of Georgia.
Peter serves on the Board of Trustees for Randolph College (formerly Randolph-Macon Woman's College) in Lynchburg, VA, where he has been deeply involved in issues of governance, dispute resolution, and the management and sale of art as the college went through a significant transition to co-education. He is the co-author of two articles addressing various aspects of that experience: Randolph College: A Study in Governance (2012), with John Klein, and Randolph College: A Sequel, A New Relationship and More Controversy (2014), with Bradley Bateman.
He has also served four terms as a director of the British-American Business Group in Atlanta.
Peter has been recognized by The Legal 500 United States in the area of mergers, acquisitions, and buyouts and has been selected twice for inclusion in Georgia Super Lawyers®.
---