Main content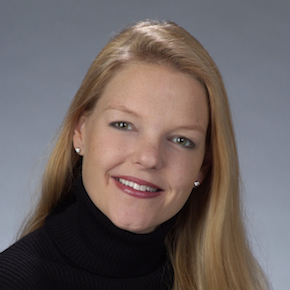 Areas of Expertise
Commercial Real Estate, Corporate Law, Land Use, Litigation, Zoning
---
Courses
Contract Drafting
---
Biography
Amy Hillman practices in the areas of commercial real estate, land use, zoning, corporate law, and litigation. She focuses on the representation of clients in transactions involving the acquisition, disposition, financing, development, entitlement, and leasing of medical office, commercial, office, hotel, and industrial properties. Her practice includes the negotiation of purchase and sale agreements, retail and office leases, ground leases, covenants and operating agreements, and financing documents. She regularly represents individuals, developers and corporations before local governments in legislative and quasi-judicial matters as well as in negotiations with communities and government officials. She also represents clients in residential and commercial property tax appeals and provides general corporate representation on matters such as entity formation, commercial, and employment contracts.
Hillman has drafted or assisted in the drafting of several ordinances and served on various advisory committees for the development of local government regulations. She also has experience litigating large and small cases on both plaintiff and defense sides in the areas of environmental, class action and land use litigation. She graduated cum laude from the Florida State University honors program with majors in political science and urban planning. After working in the planning profession for two years, she attended the University of Notre Dame Law School.
Prior to becoming a partner with Tatum Hillman Hickerson & Powell, LLP, Hillman was a commercial real estate and land use partner with Tatum, Levine & Powell, LLP (Atlanta, 2003-2009), an associate in the real estate finance and development and tort litigation practice groups of Powell Goldstein, LLP (Atlanta, 2000-2003), and an associate in the real estate practice of Morris, Manning & Martin, LLP (Atlanta, 1998-2000).
Hillman is active in community and civic affairs. She is a graduate of Leadership Forsyth (2000) and Leadership DeKalb (2003). She has volunteered with the Georgia High School Mock Trial Program, serving as an attorney coach for North Forsyth High School (2000) and for Grady High School (2001 and 2002). She has been invited to speak on topics related to her legal practice before various groups including the Georgia Planning Association ("Thinking Outside the Big Box" -- Offering a Developer's and Retailer's perspective, 2005); section members of the Louisiana Bar Association (Developments in the Tort of Medical Monitoring, 2001); Georgia CLE classes ("Landlord Tenant Law A to Z" (2008) and Landlord and Tenant Law (2012, 2013, 2014); the National Association of Women Lawyers (2009); the Georgia State Bar Diversity Panel (2009); and the Georgia Association of Women Lawyers Leadership Academy (on leadership and mentoring (2010)). She co-authored a letter published by the American Bar Association, Commission on Women in the Profession, in The Road to Independence (ABA, 2011).
Amy Hillman is adjunct professor at Emory University School of Law, Atlanta, Georgia. She also serves as Vice Chair of the Board of Directors for the Georgia Department of Natural Resources Foundation.
Education: JD, University of Notre Dame; BS, Florida State University (cum laude)
---