Main content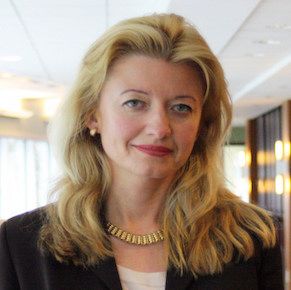 Areas of Expertise
Comparative Law, Human Rights, Public International Law
---
Courses
Comparative Constitutional Law
---
Biography
Oksana Klymovych specializes in three areas: International Public Law, Comparative Law, and Human Rights.
Since 2009, Klymovych has been coming to Emory University as a visiting research scholar. In 2012-2013 she served as professor at National University of  Kyiv Mohyla Academy in Kyiv, Ukraine, where she taught the European Human Rights Law, Issues of EU Law and Law and Society course. She also served as a trainer for the student team participating in international competition on European Human Rights Law. The team was selected to participate in the final competition in Strasbourg, France.
In 2013 as a member of board for the Alumni Association, Klymovych supervised the internship of the American students at the Parliament of Ukraine, and served as local partner and expert on Human Rights issues for Westminster Foundation for Democracy (UK) in Ukraine.
Before coming to Emory, Klymovych served as program manager/legal specialist at the US Embassy in Kyiv, Ukraine, where she was involved in launching, implementation, and management of numerous programs focused on human rights, rule of law, and criminal justice.
Klymovych served as legal assistant to the Member of Parliament and assistant to the Head of the Committee on Legal Policy at the Parliament of Ukraine (1997-2002) and as advisor to the Judge of the Constitutional Court of Ukraine (2006).
Education: PhD in International Public Law, Kyiv National University, 2010; LLM in International Law and Human Rights, University of Notre Dame, 2004; JD, Lviv State University, 1999.
---