Main content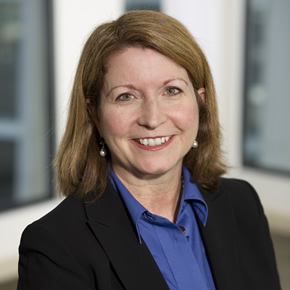 Biography
Bobbi Acord Noland serves as adjunct professor at Emory University Law School in Atlanta. For more than twenty-six years, Noland has been engaged in structuring, documenting, negotiating, and closing secured loan transactions for financial institutions, including complex syndicated credit facilities. She also has experience in structuring and closing international financial transactions involving both secured facilities and receivables purchase facilities. In connection with the representation of the firm's lending clients, she also has been involved in various workouts and restructurings of financing transactions.
Noland is a fellow of the American College of Commercial Finance Attorneys. She also has been recognized as one of the foremost banking lawyers in Georgia by Chambers USA in Banking and Finance, a leading banking practitioner by The Best Lawyers in America and one of Georgia's "Top Rated Lawyers" by Martindale-Hubbell and ALM. She has been selected as a Georgia Super Lawyer for twelve consecutive years and in 2008 was named one of the top 50 Georgia Women Super Lawyers.
Noland serves on the firm's Executive Committee and Partner Compensation Committee and is the Commercial Finance team leader. She also is the chair of the Business Law Section and is past chair of both the UCC Committee of the Georgia State Bar and the Business and Finance Section of the Atlanta Bar.
Education: JD, Wake Forest University, 1989; BA, Wake Forest University, 1996
---