Main content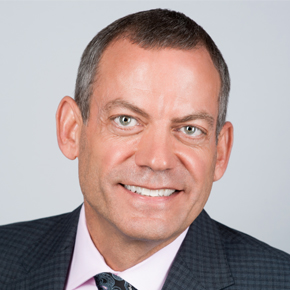 Courses
Customs Law
---
Biography
Damon V. Pike is adjunct professor at Emory University School of Law, where he teaches Customs Law.  His textbook Customs Law (the first of its kind in the US) was published by the Carolina Academic Press in 2012. He is president of The Pike Law Firm, PC, a boutique law firm headquartered near Atlanta specializing in customs and international trade consulting and litigation. The firm helps multinational companies navigate the complex rules governing the cross-border movement of goods and services, with the goal of minimizing duty, VAT, and excise tax payments, while maximizing corporate trade compliance to eliminate the risk of costly and time-consuming audits, investigations, and penalty cases. Special emphasis (for which Pike is a recognized global authority) is placed on harmonizing income tax transfer pricing policies vis-à-vis customs valuation requirements as part of designing in-house customs and trade compliance programs. The firm also offers other services to address any customs and trade problem that arises, including litigation at the US Court of International Trade, the US Court of Appeals for the Federal Circuit, and the US Supreme Court. It also has a well-established informal network of customs and trade advisors in every major trading jurisdiction to deliver results no matter where issues surface.
Prior to launching his own firm in 2006, Pike spent thirteen years with Deloitte, including a four-year term as national director of Customs Services. From 1990-1993, he was an associate in the Washington, DC office of Atlanta-based Kilpatrick & Cody (now Kilpatrick Townsend), where he specialized in antidumping and countervailing duty actions. Pike served as a law clerk to the Honorable R. Kenton Musgrave at the US Court of International Trade in New York City and worked on the Capitol Hill staff of US Congressman (and later US Senator) James T. Broyhill of North Carolina.
Pike is admitted to the Bars of Georgia, North Carolina, and the District of Columbia as well as to the US Court of International Trade and the US Court of Appeals for the Federal Circuit, and US Supreme Court. Pike is a licensed US customhouse broker and belongs to the Customs and International Trade Bar Association. He served on the Exporters' Textile Advisory Committee upon appointment by the US Secretary of Commerce from 1997-2006. In 2015, the Secretary appointed Pike to the District Export Council for the State of Georgia. Pike served on the Advisory Board of the Georgetown University Law Center's annual International Trade Update from 2005-2015. He was chairman of the Customs Law Committee of the International Law Section of the American Bar Association from 2011-2013.
Pike earned his undergraduate degree with honors from Duke University in 1984, having also studied international business at the University of Copenhagen in Denmark and at the Friedrich-Alexander University in Erlangen, Germany. Pike received a postgraduate fellowship from the German Academic Exchange Service for study at the University of Regensburg, Germany.
Education: JD, Wake Forest University, 1989; AB, Duke University, 1984
---