Main content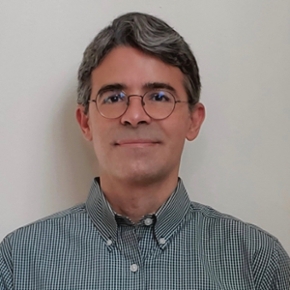 Courses
Global Public Health Law
---
Biography
Andre Rodrigues Verani, JD, MPH teaches Global Public Health Law. He is a policy analyst for the Centers for Disease Control and Prevention based at the Atlanta headquarters. Verani earned his bachelor of arts at the University of Michigan, his juris doctor at NYU School of Law and his master of public health degree from Emory's Rollins School of Public Health.
Prior to obtaining his JD and MPH degrees, Verani served in executive and program management roles for U.S. based, private non-profit organizations providing public health and related services throughout Latin America. Since 2008, Verani has worked as a civil servant with the CDC's Center for Global Health, Division of Global HIV and TB, in partnership with Ministries of Health and various other national and multilateral entities, to monitor and advance public health laws, regulations, and policies, primarily in Sub-Saharan Africa.
From 2014 - 2019, Verani lived in Nairobi, Kenya and served as a regional policy analyst for the CDC's Division of Global HIV and TB. He served the Africa region, including Liberia where soon after the West African Ebola epidemic, he provided research and analysis in support of the country's successful effort to establish its own National Public Health Institute by law. Prior to moving to Kenya, Verani taught two courses at Emory University School of Law -- Global Public Health Law in spring 2013 and National Health Systems: a Global View in spring 2014.
In addition to his technical assistance monitoring and evaluating HIV related policies abroad, Verani frequently publishes in peer reviewed journals and presents at conferences. Verani has worked in 27 countries across Latin America and Africa to advance public health programs, policies, and research, in addition to collaborating with the World Health Organization on global health policy guidance and recommendations.
Verani is fluent in both Portuguese and Spanish. Verani enjoys spending time with his family, playing guitar, and traveling for work and pleasure.
---