Main content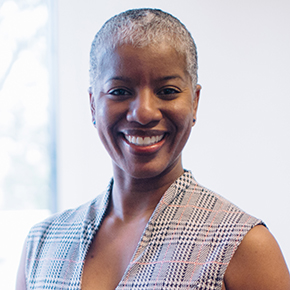 Areas of Expertise
Law and Religion; Law and Race; Business Law
---
Biography
Audra L. Savage is the Post-doctoral Fellow in Law, Religion and Human Rights at the Center for the Study of Law and Religion.  Her work examines the law's effect on the rights of racial and religious minorities, engaging several different fields of study.  Her research and teaching interests lie at the intersection of law and religion, law and race, and corporate theory. 
Savage completed her S.J.D. degree with honors at Emory Law School in 2018 and was awarded the Gertie & John Witte Prize in Law & Religion by CSLR.  Her dissertation focused on the manner in which the Founding Fathers implanted racism into American society and law by compromising on the issue of slavery in the US Constitution.  As an S.J.D. candidate, she contributed an essay to a book dedicated to the racial realism theory of Derrick Bell (forthcoming) and was on the First Place team at the First Annual International Moot Court Competition in Law and Religion, Venice, Italy.  Savage completed her L.L.M. degree at Emory Law School in December 2014, where she won First Place in a national writing competition for religious liberty in 2014; published her work in two journals; and presented at three international conferences.
Savage received her J.D. from Columbia Law School in 2004, where she was a Harlan Fiske Stone Scholar and Editor-in-Chief of the Columbia Business Law Review.  She practiced corporate law for almost ten years as in-house counsel for an Australian toll road developer in Alexandria, Virginia, and as a corporate associate at Cleary Gottlieb Steen & Hamilton LLP and Hogan & Hartson LLP (now Hogan Lovells).  She holds as Bachelor of Science in Speech from Northwestern University.
---