Main content
Students
Cultural connections: Social, academic support for international students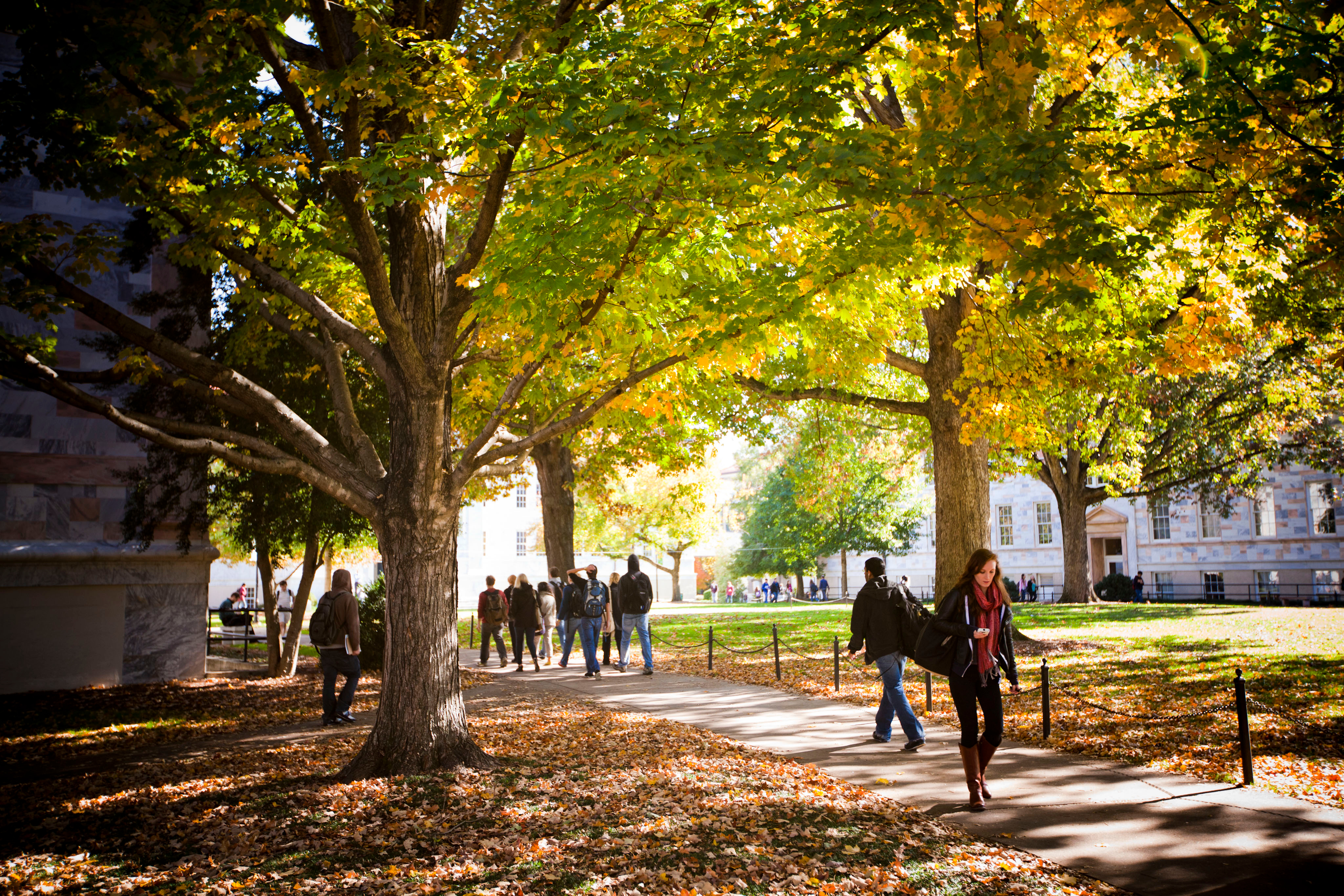 Kirsten Schaetzel is the English Language Specialist at Emory University School of Law. She helps multilingual and international students navigate American culture and the English language while they learn about US law.
With an increasing number of students arriving from countries like China, Brazil, and Nigeria, Emory Law knew they needed someone to help students integrate better into the law school. With Schaetzel's expertise in Applied Linguistics, multilingual and international students can know what to expect and how to prepare; and faculty know how to accommodate multilingual learners.
"I address academic cultural dissonance between US law school and the kind of academic study that students have had," she said. While pursuing her PhD, Schaetzel worked and lived overseas in places like Bangladesh, Singapore, and Macau where she says she got "a first-hand experience of what it's like to live in another culture and not know how to figure things at first glance."
Now at Emory Law, she supports students who are experiencing similar circumstances.
Strategies for Studying, Exams, and Employment
Her class, US Culture and Language for Law, is available to international students in any law program this year, whether JD, AJD, LLM, and JM. The class looks at skills to be successful in a US law class, language skills, and writing skills. "We learn about cultural differences in education systems and work on strengthening mechanical and grammatical skills," Schaetzel said.
Schaetzel also hosts workshops to address student needs like "Strategies for Studying in Law School Classes," "Grammar for Contracts," and "Bridging the Cultural Divide: Getting Accustomed to an American Law School Education." "I think one of the biggest challenges is participating in Socratic method classes. Socratic method is rarely used in law schools in other countries," she said. "To participate in a Socratic method class, you want to feel confident speaking in English. It's difficult enough for people who are native English speakers."
Some of her workshops in conjunction with Emory Law's Center for Professional Development & Career Strategy help students find jobs, internships, and externships. "Finding and getting jobs is very different in different cultures," Schaetzel said. "We help students understand what a resume and cover letter should look like and how to network because there are cultural differences between them."
At the end of every semester, Schaetzel hosts a workshop with Assistant Director of Student Engagement and Adjunct Professor Rhani Lott to show students the best practices when studying for essay and multiple-choice exams. Schaetzel said, "Some cultures organize their ideas in writing differently. It can be an additional hurdle for international students. Helping them reorient their ideas to put their thesis at the beginning is one of the major things that I do."
When students can't make a workshop, they can watch recordings provided through Canvas, the online platform Emory Law uses for teaching, assignments, and organization of coursework.
Some students seek individual help from Schaetzel. They can ask her questions that they don't want to ask their professors. "We work on any aspect of American culture or the English language that they would like—listening, speaking, reading, writing, vocabulary development, pronunciation, and exam preparation," she said. They meet with her as often or as few times as they want.
Socializing and Soft Communication
In addition to one-on-one meetings, Schaetzel enjoys putting together social events as learning opportunities. Last fall, she wanted to show students how Americans celebrate the holiday. With faculty and staff, she recorded greetings that included how they celebrate Thanksgiving.
For Lunar New Year this February, she has coordinated with Graduate Programs and a local Chinese restaurant to make meals that students can pick up and enjoy while on a virtual video call. Together, they'll share their family recipes on a website by Emory Law's Outreach Librarian Billy Tringali in collaboration with Kayla Shipp from the Emory Center for Digital Scholarship and eat lunch together virtually.
In this way, international students can socialize outside of virtual learning. They can maintain their ability to interact and make connections with American students while learning online. "It's important to preserve what we call 'soft communication,' like those conversations you have with the person sitting next to you while you're waiting for the lecture to begin and the pieces of information that get shared," she said.
In response, she started the Conversation Connections program. "Through the program, an international student is paired with an Emory Law student, faculty or staff member to have weekly conversations. It gives Americans a chance to get to know about a different culture and their values. It gives the international students the opportunity to ask Americans how things work in American culture," she explained. "This program has been really, really successful with twenty pairs last spring. Some of them even kept in touch over the summer and into the fall."
"The international students who come to Emory Law are bright, they're hard-working, they know it's going to be difficult, and they come anyway," Schaetzel said. "I like that my role is one of support."
Emory University School of Law is committed to supporting our students and providing a world class educational and cultural experience. We encourage you to learn more and apply to our programs at law.emory.edu.
---
Tags