Hugh F. MacMillan Law Library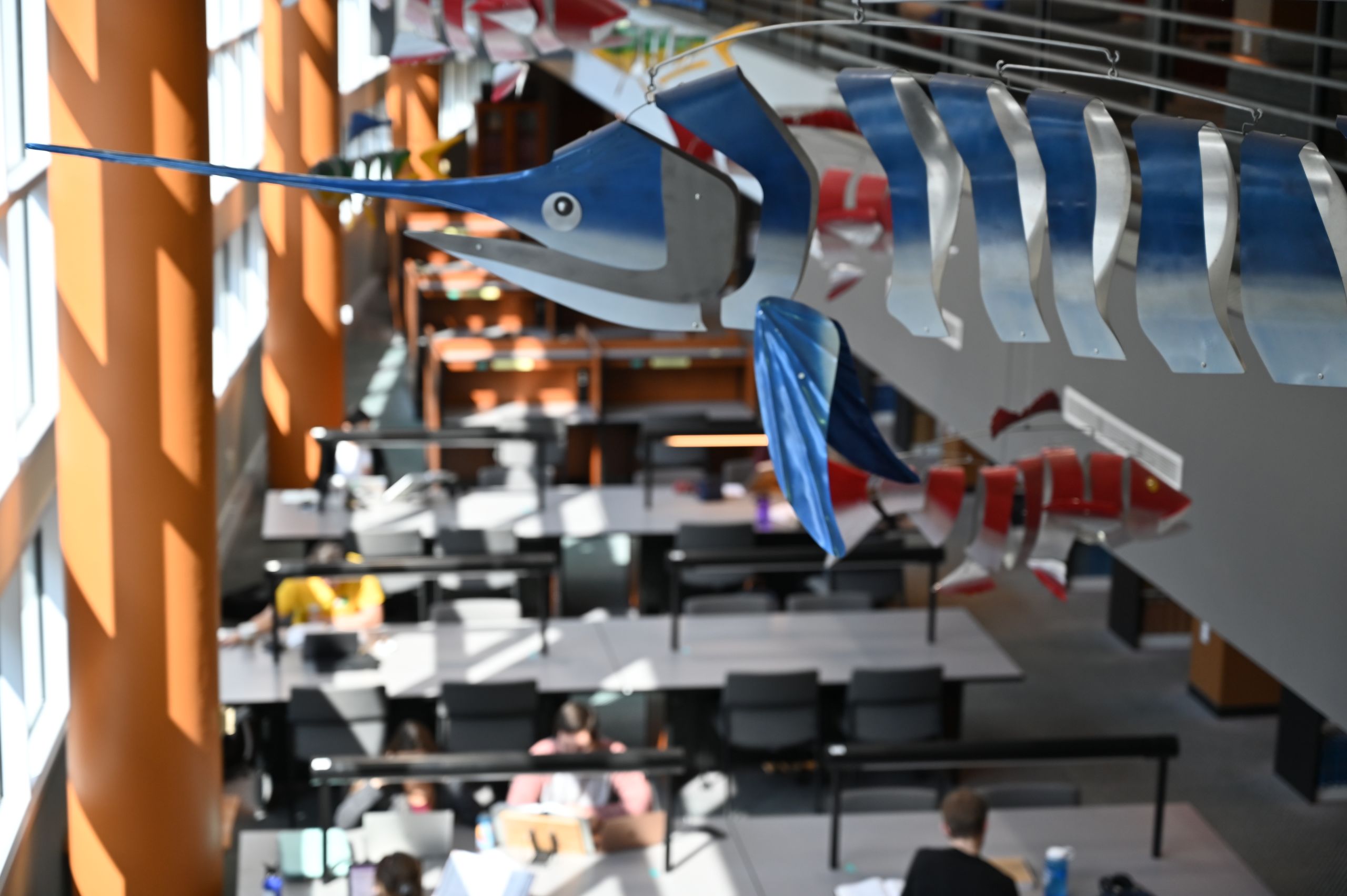 The Emory Law Library serves Emory faculty, staff, students, alumni and members of the local legal community.
We have a three-tiered system to support students at the circulation desk. All in one centralized location, it may look like one solid group, but each part of the circulation desk offers unique skills to assist students.
Immediately upon walking in is the access services department, where students can check out a study guide or reserve a study space in the library.
The next section of the desk is the research services department. Located here are our student services experts. If students have a research question or need help delving into a specific topic, they come to the research services department, where everyone has a library degree and a JD. These are former practicing lawyers that are experts in their field. They have been through what law students are going through as they research, and they're incredibly eager to help.
The third portion of the desk contains our I.T. experts. If students are having trouble printing, getting money onto their student ID card, or troubleshooting their internet connection, they can ask for help here.
Our collection services department is constantly looking at and evaluating hundreds of thousands of our resources. They review the newest journals, ensuring that not only do students have current legal resources, but also the historic pieces needed to enhance research.