Main content
Student Spotlights
The best way to learn about being a student at Emory Law is to hear from someone who is already part of our community. From first-year students to 3Ls, our students have a lot to say. Read about their law school journeys from application to graduation as they talk about their relationships with faculty, networking and career opportunities, and their goals for making an impact.
Arielle Levin 25L
"Atlanta is the ideal city for young professionals, especially those in law. Atlanta is a big city that feels like a small town. Everyone here is so friendly like in a small town, but we have all the resources and opportunities of a big city."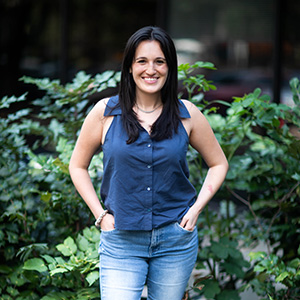 Elyse Sheppard 25L
"I applied to Emory Law because of its strong regional reputation. I was also particularly attracted to Emory's externship program, which allows students to get credit for semester-long externships with large companies, firms, nonprofits, and government agencies in the Atlanta area. In addition, Emory has a really unique student organization called the Emory Law School Supreme Court Advocacy Program (ELSSCAP), which is the only student-run Supreme Court litigation program in the United States. "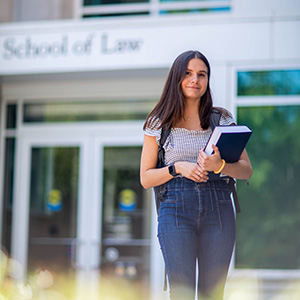 Michael Babineau 21L, Assistant District Attorney at the Philadelphia District Attorney's Office
Michael Babineau has always wanted to be an agent of change. He had been teaching social studies and science for three years at a Title I school in Tennessee when he applied to Emory Law. His students, already faced with economic disparities, were facing additional challenges distracting them from learning in the classroom. He couldn't ignore their pain. "Kids are not going to care so much about Hammurabi's code of law or what a ziggurat is if they're worried about their dad's hearing coming up and whether he's going to be able to make bail. With that in mind, I turned my focus toward public interest work."
Learn more about Michael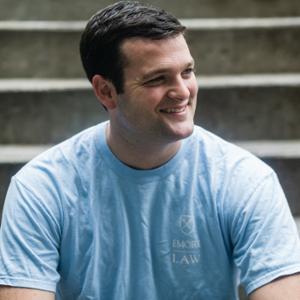 Khari Griffin 23L
"Location is everything. As a Morehouse graduate, I understood the benefit of attending school in Atlanta. The opportunities here are endless. For me personally, attending Emory Law was the best decision I could make."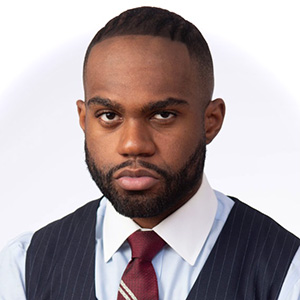 Daniel Zozaya Brown 22L, Real Estate Associate at Jones Day (Dallas Office)
"My career path has not been straightforward," Daniel Zozaya Brown 22L says. At age 30, Daniel began pursuing his Juris Doctor from Emory University School of Law through the Robert W. Woodruff fellowship program.
Learn more about Daniel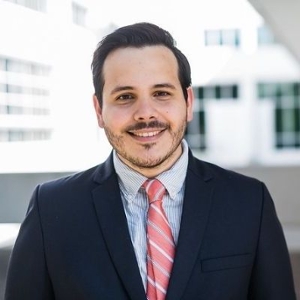 Gabriela Citoka 25L
"I was excited about the energy and diversity at Emory Law and in Atlanta as a whole. It's rich in history, and the city is booming and full of opportunity! I'm equally impressed by the network and reputation of Emory Law, which extends far beyond the state of Georgia."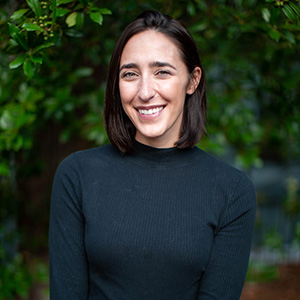 Maggie Clark 21L, Attorney-Adviser at the US Environmental Protection Agency (DC Office)
"I chose Emory Law because of the friendly atmosphere and the resources for public interest law in the Southeast. I love living in Atlanta— it has so much history and entertainment, as well as amazing food! There are so many opportunities here and it's a great place to focus on environmental law in action."
Learn more about Maggie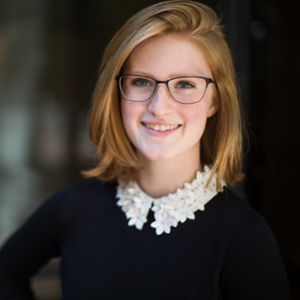 Emory Thompson 24L
"I chose Emory Law because it is a world-class institution with a deep history of shaping great legal minds."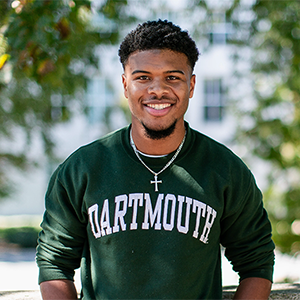 Nikki Hurtado 24L
"When searching for a law school, I knew that I wanted to attend a school that was diverse, put their students first, had a strong sense of community, and that truly saw the promise in students beyond the classroom. Emory has all of that and more."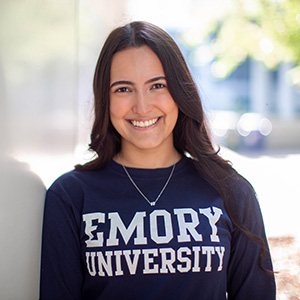 Isabella Ryan 25L
"I love Emory! I have found a community of warm, passionate people striving to improve each other and our world. I am constantly impressed by my professors and enjoy learning directly from the authors of my textbooks. My biggest concern was that law school would be an uber-competitive environment, but Emory embraces community over competitiveness, allowing all of us to find our niche and be successful."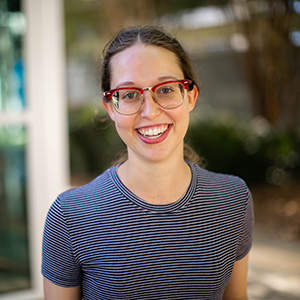 Grace Goodheart 20L, Legal Associate at Troutman Pepper (Atlanta Office)
"The faculty at Emory Law are caring and engaged. During my first year, I reached out to a professor to discuss my career path, and the depth of concern and care that he demonstrated made me feel certain that I had chosen the right school."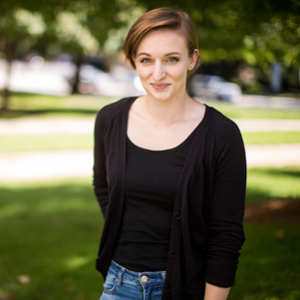 Madison Thibeaux 24L
"Emory Law is one of the few law schools that offer the Transactional Law and Certificate Program. As a person newly interested in transactional law and seeking guidance on how to navigate this area, knowing Emory Law has an entire program of professionals dedicated to my success in this area made my decision in choosing a law school an easy one."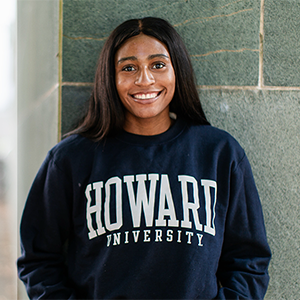 Jon Leckering 20L, Policy and Research Manager at One Georgia
"I chose Emory because of its reputation. I wanted a degree from an institution that carries clout no matter where I decide to go."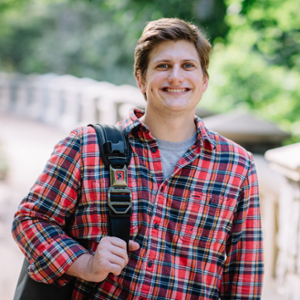 Jordan Nittinger 20L, Associate at McNees Wallace & Nurick LLC (Maryland Office)
"Emory Law has given me some of my best friends who, while they are very different from me, possess the same work ethic and passion for the law that I have. At Visiting Day, it was evident that the professors were very engaging and knowledgeable and care for the students. And, the many student organizations provide so many ways to get involved."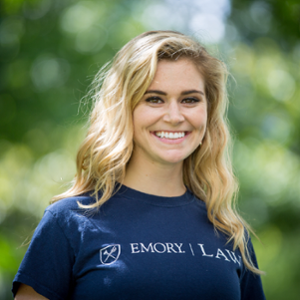 Anthony Rao 20L, Associate at Kessler Solomiany LLC (Atlanta Office)
"I chose Emory Law for its long history of academic excellence and stellar track record of placing students at world-class law firms, but more so for Emory's commitment to diversity."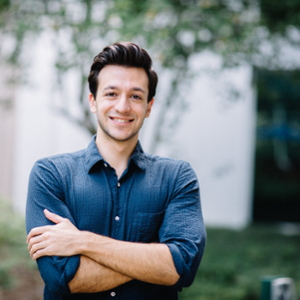 David Rutz 20L, Associate Attorney at Shumaker & Sieffert (St. Paul Office)
"If you want a supportive environment, a wealth of career opportunities, and a quality education, then this is the place for you."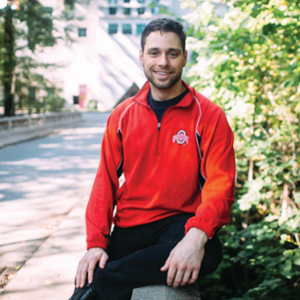 Hunter Snowden 23L, Tech Transactions & Data Privacy Law Clerk at Parker Poe Adams & Bernstein LLP (Charlotte Office)
"Whether it is spending a sunny afternoon on the BeltLine, a cool evening at the Battery, or sampling a taste of the endless amounts of incredible food Atlanta has to offer, I feel like I always have something to do here. All of this combined with countless job opportunities makes Atlanta an incredible place to be. Being located in Atlanta provides Emory Law with a unique opportunity to place its students at the heart of one of the country's premier legal cities."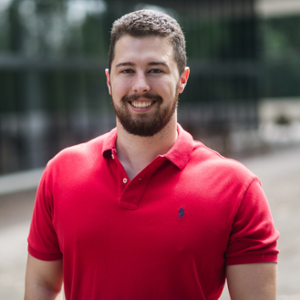 Max Tyler 20L, Associate Attorney at Perkins Coie LLP (DC Office)
"Emory Law provides premium exposure to the Atlanta legal market but also opens opportunities nationwide. Being born and raised in Atlanta, it seemed like a natural fit. Only Emory could offer me such a tailor-made experience."