Main content
ABOUT THE CENTER FOR CIVIL RIGHTS AND SOCIAL JUSTICE
The Center for Civil Rights and Social Justice (CCRSJ) at Emory University School of Law channels the energy of late civil rights icon and Atlanta long-standing Congressman John Lewis 14H, honoring his legacy through work that keeps his spirit alive. CCRSJ supports research, policy design, educational opportunities, and community outreach at the local, state, national, and global level.
Areas of General and Specialized Inquiry
CCRSJ broadly defines the scope of civil rights and social justice to include a range of group-based social inequities, such as race, gender, poverty, sexuality, gender identity, disability and combinations of these concerns. Although CCRSJ addresses a wide range of policy matters, five areas of specialized focus include: 
Democracy and Political Participation
Criminal Law and Enforcement
Health Disparities and Social Determinants of Health
Pre-K-Higher Education Access and Equity
Environmental Justice.
Center Activities 
A diverse group of scholars and staff members plan and execute CCRSJ activities, including Professor Darren Lenard Hutchinson (Faculty Director) and Alicia Hughes (Interim Director); a program coordinator and other staff; and roster of talented and esteemed faculty affiliates, student research assistants, postdoctoral researchers, and community partners. Innovative by design, CCRSJ combines cutting-edge academic research with activities designed to make a tangible and positive impact on society. 
---
Faculty Director Darren Lenard Hutchinson
Professor and John Lewis Chair for Civil Rights and Social Justice
Director of Community and Inclusion & Chief Diversity Officer
J.D., Yale Law School; B.A., University of Pennsylvania
Law Clerk, Hon. Mary Johnson Lowe, U.S. District Court, SDNY
Professor Hutchinson's pioneering research on civil rights crosses many academic disciplines, including political science, history, law, and sociology. His central research interests include constitutional law, criminal justice reform, and equal protection.
See More
---
Interim Director Alicia Hughes
Visiting Assistant Professor of Practice
J.D., University of Miami; B.S. Texas Southern University
Law Clerk, Hon. Vanzetta Penn McPherson (Magistrate), U.S. District Court, M.D. Ala.
Professor Hughes combines her passion for civil rights and social justice with work as an academic and public servant. Her practice and teaching background focuses on patent law and the intersection of intellectual property and innovation.
See More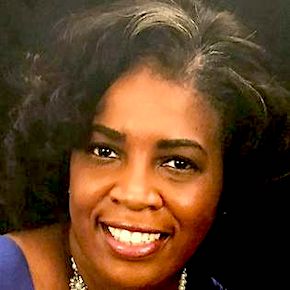 ---