Main content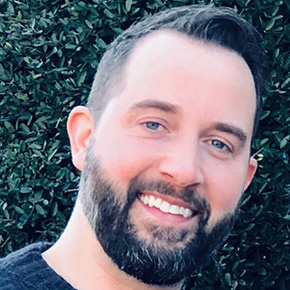 Areas of Expertise
Criminal Competency to Stand Trial, Insanity Defenses, Involuntary Psychiatric Commitment
---
Courses
Criminal Competency and Criminal Responsibility Practicum
---
Biography
A 2003 graduate of Emory University School of Law, Mr. Johnson-Gage began his career in criminal litigation with the current law office of the DeKalb County Public Defender, where he helped create - and spent most of his seven-year tenure with - the Mental Health Unit, a specialized group of lawyers and social workers who represent indigent criminal defendants wrestling with acute mental health challenges.
In 2011, he started his own practice, The Gage Law Firm, where he continued his focus on criminal cases where mental illness played a pervasive role in his advocacy, including matters of competency to stand trial and insanity defenses, as well as negotiating mitigated outcomes for his clients centered on the sustained management of their mental health challenges as a substitute for traditional notions of criminality.
Mr. Johnson-Gage also developed an area of his practice focused on involuntary psychiatric commitment and, as a consequence, became well-versed in the Georgia statutory law associated with civil psychiatric hospitalization of those in mental health crisis.
Currently, Mr. Johnson-Gage continues to manage his practice and teaches the Competency and Criminal Responsibility Practicum at Emory University School of Law, aimed at educating students on both the law and practical considerations of criminal litigation involving mental illness.
---