Main content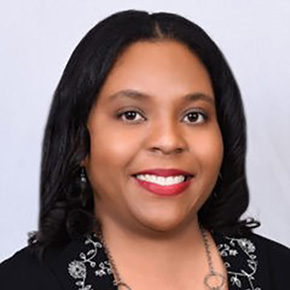 Areas of Expertise
Commercial Transactions
---
Courses
LAW870F: EXTERN - Corporate Counsel
---
Biography
Professor Shiriki Cavitt Jones has instructed LAW870F: EXTERN – Corporate Counsel since 2013 at Emory Law. She currently serves as Commercial Transactions Attorney Director for Coyote Logistics, LLC, a UPS Company, where she is responsible for working with Coyote's business stakeholders to handle data privacy matters and negotiate complex commercial and IT agreements, including identifying and analyzing potential business risks and recommending risk mitigation strategies.
Prior to her current role at Coyote, Shiriki was Corporate Counsel for Equifax Inc., focusing on negotiating and closing complex multi-party commercial and third-party agreements, executing innovative company-wide legal solutions, and advising internal business stakeholders on legal strategy including third-party vendor issues, contracts, data privacy, and security escalations. Shiriki has also served as a Term Law Clerk for the Honorable Linda T. Walker, federal magistrate judge for the Northern District of Georgia, Atlanta Division and as Counsel at Oldcastle, Inc., where her primary focus was on commercial contractual deals and labor and employment issues.
Her extended practice covered all the areas that the business encountered, such as negotiating and drafting commercial deals, litigation management, MSHA and OSHA matters, compliance, training, and antitrust issues. Prior to working in-house at Oldcastle, Shiriki began her practice as an Associate at Troutman Sanders LLP in the Complex Litigation Practice Group where her focus was on business litigation and product liability matters. 
Shiriki obtained her Bachelor of Arts in English (cum laude) in 2001 from Dartmouth College and her Doctor of Jurisprudence from Vanderbilt University School of Law in 2004.
---