Main content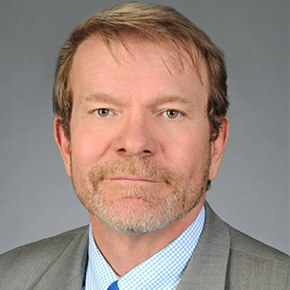 Areas of Expertise
Environmental Law
---
Courses
Water Resources Law and Litigation
---
Biography
David Montgomery Moore has taught clinical and environmental courses at Emory University School of Law since 1995. David has also taught environmental law at the Georgia Institute of Technology, and has lectured at the University of Georgia, St. Thomas University School of Law. He is a frequent speaker on environmental topics and has made presentations on water law to the World Water and Environmental Resources, proceedings of the International Joint Commission on Great Lakes Water Law, has drafted language for Interstate Compacts working with state Attorneys General, Federal Agencies, and the speaker of the U.S. House of Representatives. 
David has performed environmental work throughout the United States and in the Great Lakes area of the United States and Canada. David served as counsel to the government agency responsible for management of the Florida Everglades, a World Heritage Site, regarding Everglades restoration, nutrient control and litigation. David represented the largest water user in the Alabama-Florida-Georgia tri-state water litigation, and represented one of the largest water rights holders in the United States regarding all aspects of water, water rights, water quality, and hydropower generation.  David was the first general counsel for the Chattahoochee Riverkeeper, a non-profit environmental organization part of the international Keeper network, where he brought suit to clean up the city of Atlanta, Georgia's combined sewer overflows resulting in the highest civil penalty issued to a municipality under the Federal Clean Water Act at the time, and injunctive relief still underway and amounting to over $3 billion in environmental protection. David assists Fortune 500 companies with permitting, new development, construction and litigation throughout the Eastern United States. 
David was a board member of the National Hydropower Association, the nation's only organization devoted to clean, renewable hydropower generation. David has been involved with licensing and compliance for over 1,000 MW of renewable energy in numerous states.  
David was an attorney in the United States Environmental Protection Agency's Washington, DC and Region Four offices, and worked in the EPA New York offices during law school. David graduated cum laude from the nationally acclaimed Environmental Law Program at Pace University School of Law (1992) where he served as Editor-in-Chief for the Pace Environmental Law Review.  David has a BS in biology from the University of South Florida (1989). He is recognized as one of America's Leading Lawyers for Environmental Law by Chambers USA (2008 to present); a Super Lawyer by Law & Politics and Atlanta Magazine for Environmental/Land Use law (2006-present; is a member of the Institute for Georgia Environmental Leadership (IGEL, Class V); and has served on a variety of local, state, and national committees including the Metropolitan North Georgia Water Planning District.
Select Publications
David Montgomery Moore, The Divisibility of Harm Defense to Joint and Several Liability, Under CERCLA, Environmental Law Reporter, 23 ELR 10529 (1993) 
David Montgomery Moore, The Expanding Reach of the Endangered Species Act, ABA Seer (August 2014)  
David Montgomery Moore, Court-Appointed Experts in a Time of Increasing Environmental Complexity (ABA Seer, July 2014) 
David Montgomery Moore, The Toxicity Characteristic Rule for Hazardous Waste Determination:  Has EPA Satisfied Congress' Mandate? 7 Tul. Envtl. L.J. 467 (1994).
David Montgomery Moore, Endangered Species Act  – Coming to a River Near You, published in  Perspectives on Georgia's Environment, A Publication of the Environmental Law Section of the State Bar of Georgia, Spring 2014
Gregory Blount, David Montgomery Moore, et al. The Role of Water Rights and Georgia Law in Comprehensive Planning, 2002 
Select Presentations
Transboundary Water Disputes, Southeast Water & Wetlands Conference (March 2016)
Transboundary Water Issues, Policy Implementation Within Legal and Social Frameworks, World Water & Environmental Resources Conference (June 2004)
Great Lakes Water Law, Principles of Law and Proposed Changes (presented to proceedings before the International Joint Commission, March 2001, on behalf of the Council of Great Lakes Industries)
---