Main content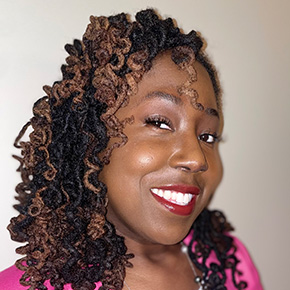 Areas of Expertise
Human Sex Trafficking, Child Pornography, Child Exploitation, Criminal Law, Prosecution (GA and Federal), Crimes Against Children, Sex Crimes, Crimes Against Women
---
Courses
Human Sex Trafficking
---
Biography
Herbrina D. Sanders was appointed and entered duty as a Special Master on January 9, 2017. Special masters function as the trial judges in vaccine cases within the jurisdiction of the United States Court of Federal Claims. They oversee all aspects of record development, conduct evidentiary hearings, and issue final decisions, subject to appeal, on entitlement to compensation, damages, and attorney's fees and costs.
Prior to her appointment to the Office of Special Masters, Mrs. Sanders worked as a Trial Attorney in the United States' Department of Justice, Criminal Division, Child Exploitation and Obscenity Section. As a DOJ attorney, Mrs. Sanders led investigations and prosecutions in cases involving crimes against children, including sex trafficking, child pornography offenses, and child physical and sexual abuse.
Mrs. Sanders previously worked as a Senior Assistant District Attorney in the Office of the Fulton County District Attorney. There, she investigated and prosecuted cases involving sex crimes and sexual abuse of adults and children, armed robbery, and fraud. She graduated in from Stanford University with a B.A. in Human Biology, and she received her J.D. from Washington University in St. Louis School of Law. She is admitted to the bar of Georgia. 
---