Main content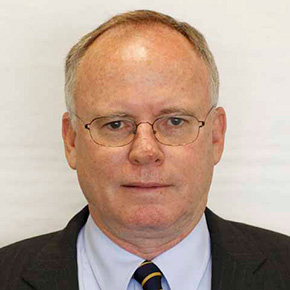 Areas of Expertise
Litigation
---
Courses
LAW870D: EXTERN Civil Litigation
---
Biography
Jim Thompson is a native of Atlanta. He joined the BellSouth Corporation Legal Department in 1985 and was part of the newly formed federal regulatory group at BellSouth practicing before the FCC. Thompson transitioned to handling litigation in-house, principally in the state of Georgia. He became part of the Complex Litigation group in 2001. Thompson continued in this group until his retirement from the AT&T Legal Department in 2022 as assistant vice president, senior legal counsel.
For over 30 years of his career, Thompson supervised students in the Emory University School of Law  externship program. He has also been involved in pro bono activities throughout his career, most recently with the Housing Court Assistance Center (HCAC) of the Atlanta Volunteer Lawyers Foundation, where he was awarded HCAC Volunteer Lawyer of the Year in 2023.
He is a former Peace Corps volunteer where he served in Korea. A longtime resident of Decatur, he participated as a mock trial coach for Decatur High School. Thompson is a member of the State Bar of Georgia and is a life member of the Lawyers Club of Atlanta.
Education: Mercer University School of Law, JD; University of Kentucky, MS; Vanderbilt University, BA
---