Main content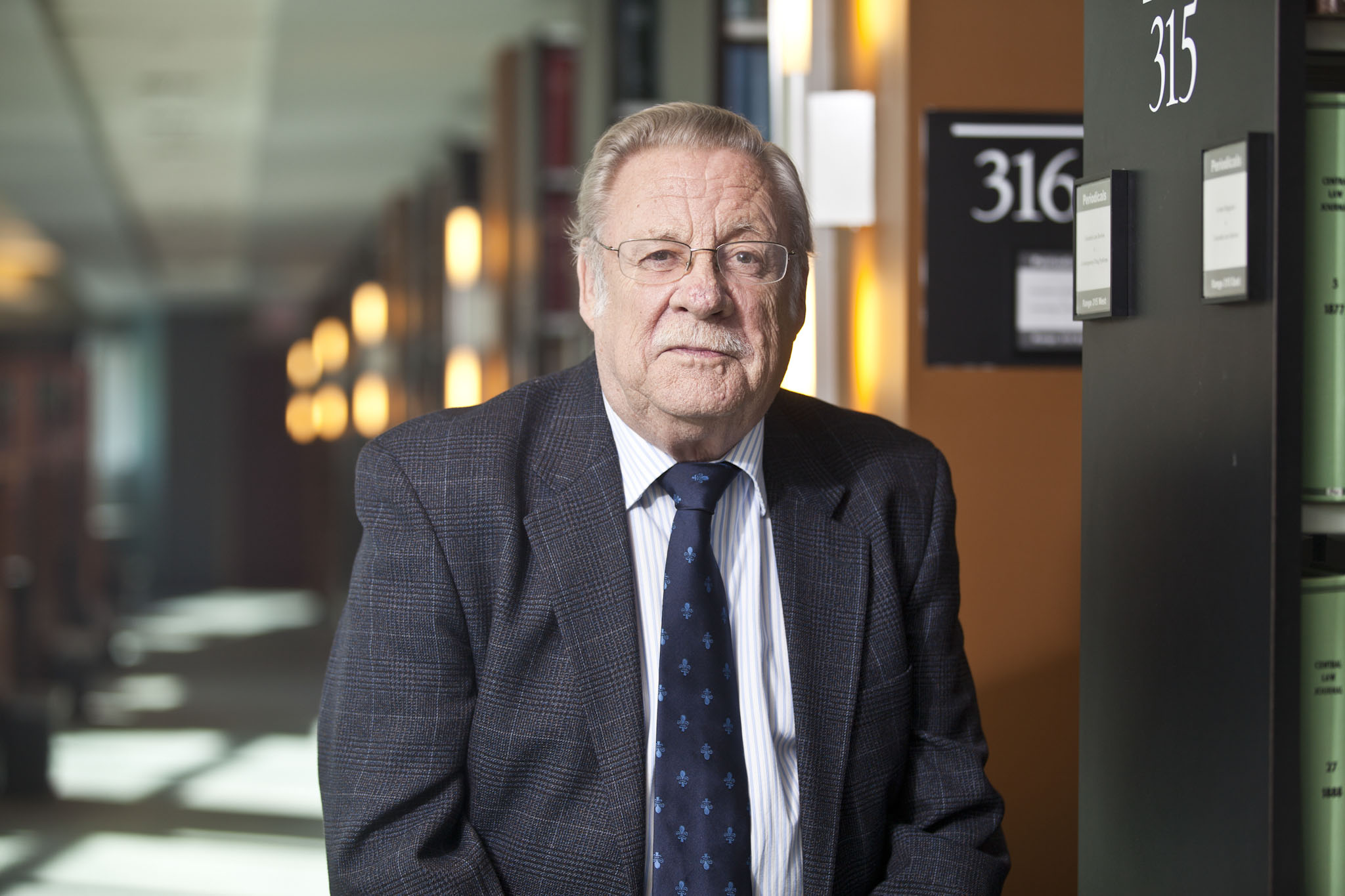 Areas of Expertise
Conflict of Laws, European Community Law, Comparative Law, Contracts and Sales, Jurisprudence
---
Biography
Peter Hay is one of the most distinguished comparative law scholars in the country. He was Alumni Distinguished Professor of Law and dean at the University of Illinois before coming to Emory in 1991, where he was an LQC Lamar Professor of Law before being redesignated Emory School of Law Distinguished Professor of Law Emeritus in 2022.
Since 1975, Professor Hay has been an honorary professor at the University of Freiburg in Germany. In 1989, Professor Hay received the research prize of the Alexander von Humboldt Foundation in Germany. He was elected a titular member of the International Academy of Comparative Law, a member of the American Law Institute in 1984, and a member of the American Academy of Foreign Law in 1986. The University of Pecs (Hungary) awarded him an honorary doctorate in 2012 and Bucerius Law School (Hamburg, Germany) in 2014.
Professor Hay's research has focused on the fields of conflict of laws, European community law, comparative law, contracts and sales, and jurisprudence. From 1994 to 2000 he held, concurrently with his Emory appointment, the chair for Civil Law, Foreign and International Private Law, and Comparative Law at the University of Dresden, Germany, where he served as dean of its law faculty from 1997 to 2000. He has held visiting appointments at Michigan and Stanford in the United States, at Bonn, Freiburg and Konstanz in Germany, and at the Central European University in Budapest, Hungary for over 20 summers.
Education: JD, BA, University of Michigan, 1958
---