Main content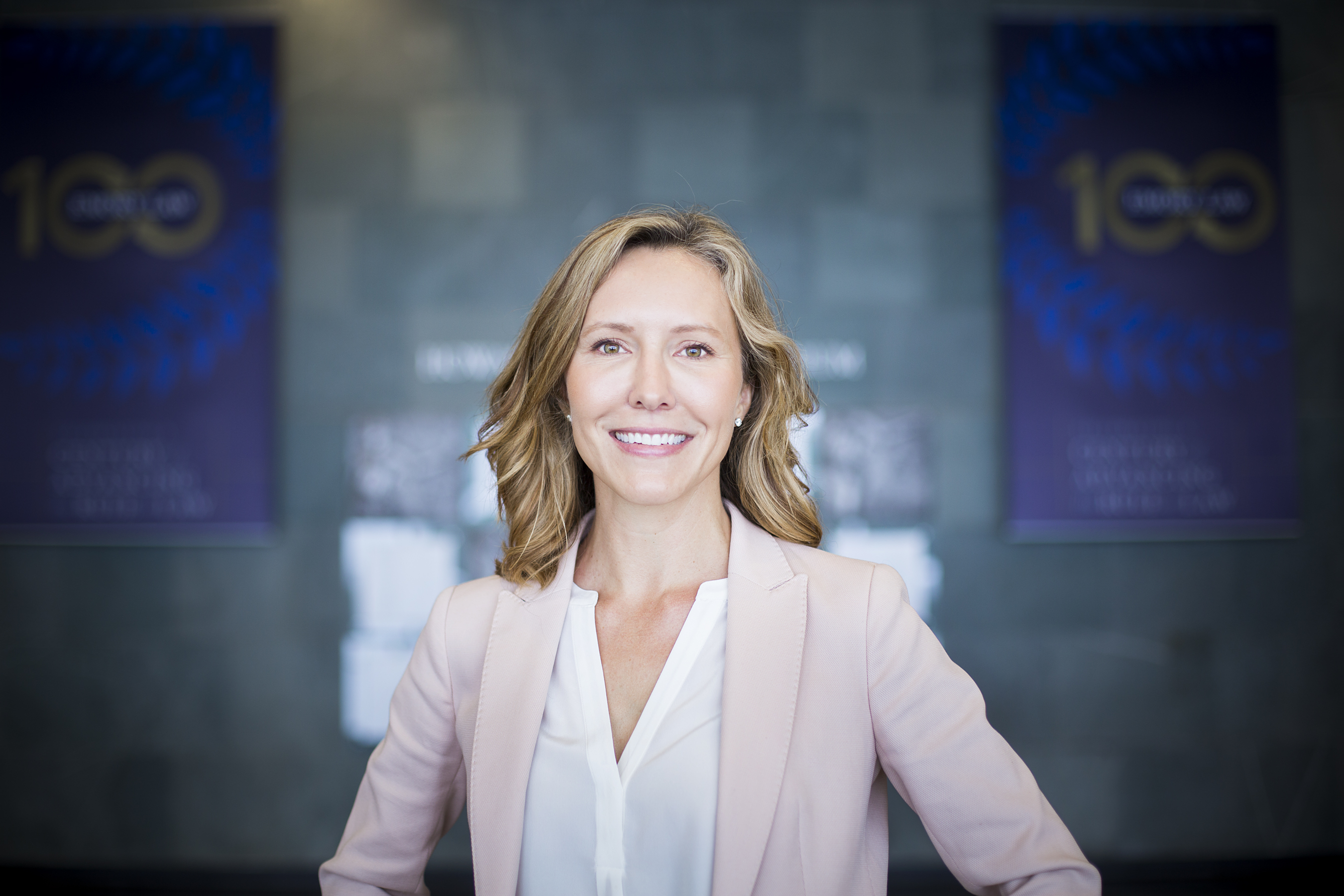 Areas of Expertise
Analytical Methods, Law and Economics, Judicial Behavior, Torts, Health Policy
---
Courses
Analytical Methods for Lawyers, Law and Economics, Judicial Behavior, Torts, Legal and Economic Issues in Health Policy
---
Biography
Joanna Shepherd teaches Analytical Methods for Lawyers, Law and Economics, torts, judicial behavior, and legal and economic issues in health policy. Before joining Emory, Shepherd was an assistant professor of Economics at Clemson University and worked at the Federal Reserve Bank of Atlanta. In addition to her position at the law school, she currently serves as an adjunct professor in the Emory Department of Economics.
Much of Shepherd's research focuses on topics in law and economics, especially on empirical analyses of legal changes and legal institutions. Her recent research has empirically examined issues related to the healthcare industry, tort reform, employment law, litigation practice, and judicial behavior. She has published broadly in law reviews, legal journals and economics journals. Recent publications have appeared in the Stanford Law Review, Michigan Law Review,Vanderbilt Law Review, Southern California Law Review, New York University Law Review, Duke Law Journal, UCLA Law Review, The Journal of Legal Studies, The Journal of Law & Economics, The American Law & Economics Review, The Review of Law & Economics, The Journal of Law, Economics, & Policy, The Antitrust Bulletin, Health Matrix, The American Journal of Law & Medicine,and many others. In addition to publishing dozens of academic articles, Professor Shepherd is the author of two textbooks: The Economic Analysis of Law and The Economics of Industrial Organization.
Shepherd has been featured on several TV and radio programs and has been interviewed about her research in numerous newspapers including The Wall Street Journal and The New York Times. Shepherd's research has been cited by numerous courts, including the Supreme Court of the U.S. in Glossip v. Gross (2015) and Williams-Yulee v. Florida Bar (2015). In addition, she has testified about her empirical work before the U.S. House of Representatives Judiciary Committee, before the Committee on Law and Justice of the National Academy of Sciences, and before several state legislative committees. Shepherd has also been invited to present her scholarly work by faculties at leading universities around the country including Stanford Law School, The University of Chicago Law School, NYU School of Law, The University of Michigan School of Law, Northwestern University School of Law, Duke Law School, Georgetown School of Law, Vanderbilt Law School, and The University of Southern California School of Law. She also frequently teaches economics courses to law professors and federal and state judges.
Shepherd has considerable experience as an economic and statistical expert. She has authored numerous expert reports, testified at deposition and at trial in both federal and administrative courts, and provided public policy research and white papers for many clients.  Her expert work has examined issues relating to market power and competition, economic impact analyses of proposed regulations, enforcement actions by federal agencies, and damage computations.  
Education: PhD, Emory University (Law and Economics and Econometrics), 2002; BBA, Baylor University, 1997 
---