Main content
Alumni
Graham 02L, Shirazi 12L, Vranicar 06L named "Rising Stars" by Daily Report
Emory University School of Law |
In August, three Emory Law graduates were named among the Daily Report's annual list of 40 under 40 "Rising Stars" for 2014. They are Christina Graham 02L, Amna Shirazi 12L and Paul Vranicar 06L. Highlights from their Daily Report profiles follow.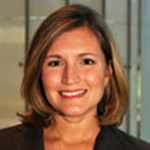 Graham is a partner with Morris Manning & Martin LLP, who specializes in counseling developers of apartment buildings around the country. While those projects can be very profitable, the most desirable properties often involve historic preservation issues. The concerns of neighbors and preservation boards can make for tricky negotiations on how the property will be rehabilitated or in some cases, demolished. That's Graham's job.
She's the perfect adviser for those situations, because "she is able to see through the issues to reasonable, practical solutions," says Adelaide Grady, director of the Boston office of Wood Partners.
Graham also helps organize her firm's community involvement program, MMMPact. Read more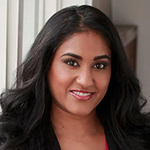 Amna Shirazi 12L runs her own immigration law firm in Norcross, an interest that developed through an internship with an immigration attorney. A US citizen born in Pakistan, Shirazi returned to the US at age 2 when her father, an engineer, moved here to work for Siemens.
Her current clients include the widow and children of a small-town police chief in Mexico, whom she says was assassinated for his efforts to fight local drug cartels.
But most of her work involves fighting detention and removal for Georgia clients who find themselves before the federal immigration court least likely to grant asylum—Atlanta has the lowest grant rate in the country (11 percent compared with 53 percent nationally).
Shirazi is multilingual; her experience includes serving as a monitor for Sudan's 2010 elections, through the Carter Center. She earned her LLM in democratic governance at Emory Law because she wants to work internationally. Her next goal is to take short jobs with NGOs to assist emerging democracies. Read more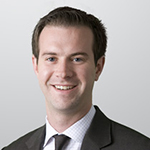 Kasim Reed's decision to run for Atlanta mayor came around the same time Paul Vranicar 06L joined their mutual firm, Holland & Knight LLP. Reed's run opened an opportunity which Vranicar pursued mightily.
He represented Atlanta Public Schools against taxpayer challenges to the funding structure that APS agreed on to fund the nationally praised Atlanta Beltline. The constitutionality of the tax allocation districts was ultimately upheld.
"Paul will be part of the next resurgence of legal/civic statesmen in 10 years," said his fellow Emory Law alumnus, Bharath Parthasarathy 05L, deputy general counsel at Georgia State University, "following in the steps of Ben Johnson, Lawrence Ashe, Chilton Varner, Leah Ward Sears and other lawyers who provided elite legal counsel to their clients while recognizing the importance of serving their greater community."
During Reed's successful campaign, Vranicar served as senior policy, political and legal advisor. He is also a member of the Atlanta Fulton County Recreation Authority Board of Directors. He's another multilingual: his firm profile says he speaks English, Swedish, Italian and Spanish. Read more
---
Tags