Main content
Alumni
Miele 14L elected to Maryland House of Delegates
Emory University School of Law |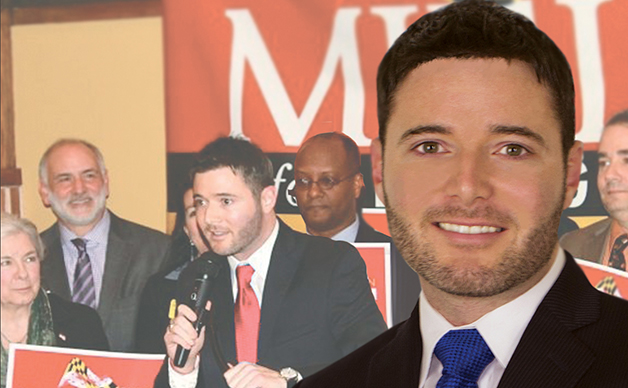 Emory Law alumnus Christian Miele 14L was elected to the Maryland House of Delegates, Legislative District 8, on Nov. 4. He was the top vote-getter in a closely contested race with six candidates—including two incumbents—running for the district's three House seats. Miele received 20,164 votes, or 19.4 percent of the total votes cast, in an election where each voter may vote for no more than three candidates. He will be sworn into office Jan. 14.
Miele credits his experience at Emory Law School as preparing him to run for public office. "The law school's faculty challenged me to work hard every day," he said. "Professors Perry, Witte, Dudziak, Alexander and Shalf, and Deans Ahdieh, Brokaw, Holbrook and Elliott not only supported my academic goals, but inspired me to pursue my dreams outside of the classroom. I was also inspired by my peers at ELS, who are as motivating as they are brilliant. Keeping up with them was no easy task and gave me the confidence to put myself out there."
Miele was described by the Baltimore Sun as having "politically moderate views and [a] pragmatic approach to issues." In a Sun survey prior to the election, Miele said he was in favor of House bills that legalized same-sex marriage, decriminalized marijuana and repealed the death penalty in Maryland—positions atypical for a Republican. "Politics should be people-driven, not party-driven," he said.
This spring, fellow Republican and former Maryland Gov. Bob Ehrlich endorsed Miele as a "young, vibrant talent." Miele was also endorsed by Maryland Gov.-elect Larry Hogan in the run-up to the general election.
There are 47 legislative districts in Maryland. Each district is represented by one senator and three delegates. Maryland's Eighth District represents the communities of Carney, Fullerton, Hillendale, Loch Raven, Parkville, Perry Hall, Nottingham, Overlea, Rosedale and White Marsh in northeastern Baltimore County.
---
Tags