Main content
Alumni
Marti 99L confirmed as U.S. Intellectual Property Enforcement Coordinator
Emory University School of Law |
Daniel Marti 99L was unanimously confirmed as U.S. Intellectual Property Enforcement Coordinator by the Senate on March 9, the same day Michelle Lee was named new director of the U.S. Patent and Trademark Office.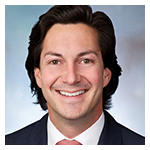 Marti comes to the job after 14 years with Kilpatrick Townsend & Stockton LLP, where he served as managing partner of the firm's Washington, D.C., offices.
"The IPEC was created by legislation I authored in 2008," Sen. Patrick Leahy said in a statement following the vote. "I welcome the Senate's action today to confirm Daniel Marti as the second Intellectual Property Enforcement Coordinator …  a graduate of Georgetown University and Emory University School of Law, he has spent his entire legal career specializing in intellectual property law, with a focus in trademark law and the protection of intellectual property both domestically and internationally."
Industry leaders, including Recording Industry Association of America Senior Executive Vice President Mitch Glazier, also praised Marti's confirmation.
"Mr. Marti will soon occupy an increasingly important White House job on behalf of the millions of workers who comprise the country's more than $1 trillion copyright economy … As we move deeper into this digital age, it's even more clear that the major players in the Internet ecosystem have an important role in securing a safer and more reliable online experience for consumers," Glazier said.  "We are grateful for the leadership shown by the IPEC in the past to encourage voluntary agreements with Internet service providers, payment processors and advertising networks. There's a lot more we can accomplish going forward on a voluntary basis with the smart and pragmatic stewardship of Mr. Marti." 
The enforcement coordinator position was established in 2008. Victoria Espinel served as the first coordinator and stepped down in August 2013. In August 2014, President Barack Obama nominated Marti for the position.
Marti's honors include being named an "IP Star," for the past three consecutive years by Managing Intellectual Property, and a "Super Lawyer" for Intellectual Property in Washington, D.C., by Super Lawyers, also for the past three years.
As an attorney, Marti's practice concentrated on the protection, management and enforcement of intellectual property assets here and abroad. He handled domestic and international trademark portfolio management, licensing and other IP transactions. His caseload included work on trademarks, false advertising, unfair competition, copyrights, trade secrets, cybersquatting and computer fraud and abuse. In addition to working within the U.S. federal courts, Marti has experience before the Trademark Trial and Appeal Board and the World Intellectual Property Organization. While at Kilpatrick Townsend & Stockton, Marti also served as chair of the firm's Diversity Council and co-chair of the Intellectual Asset Acquisitions and Transactions Team.
---
Tags