Main content
Public Interest
Rodriguez 15L named Immigrant Justice Corps Fellow
Emory University School of Law |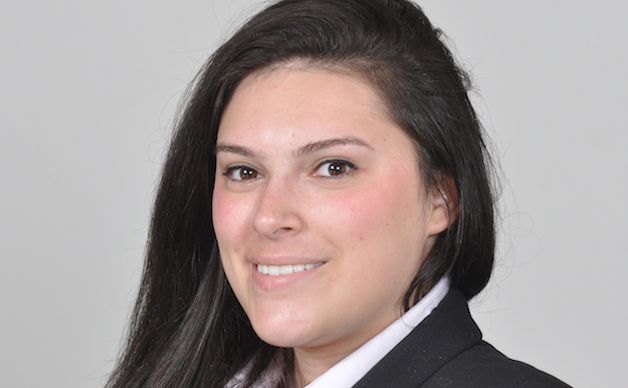 Laura Rodriguez 15L has been appointed as one of 25 Immigrant Justice Corps Fellows for the 2015 class. She was chosen from among 400 applicants and awarded the fellowship that is reserved for lawyers and recent college graduates who will represent immigrants fighting deportation and seeking citizenship.
"As an Immigrant Justice Corps Fellow, I know I will greatly expand my immigration experience for the next two years and take that invaluable knowledge with me throughout my career," Rodriguez said.
"I hope to gain extensive experience in certain areas of immigration where the community is in particular need of representation, such as domestic violence, trafficking, asylum, and LGBT cases. I know being surrounded by amazing attorneys with the same passion for helping the indigent immigrant community will substantially expand my skills as an immigration lawyer and advocate."
"Many of the fellows, whether through personal or professional experiences, have already witnessed how difficult and dehumanizing our current legal system is for immigrants," said Immigrant Justice Corps Executive Director Rachel B. Tiven. "Together with our first class, they constitute a cadre of 70 fellows working to ensure justice for immigrants."
The fellowship class of 2015 includes 25 new law school graduates (justice fellows) and 10 recent college graduates (community fellows) from some of the nation's leading schools. Among the group, 10 different languages are spoken. The families of the fellows mirror the immigrant diversity of New York City, having emigrated from China, the Dominican Republic, Mexico, Nigeria, Korea, Lebanon and many other countries.
Immigrant Justice Corps is a response to the research of the Study Group on Immigrant Representation, which found that immigrants with a lawyer were nearly six times more likely to win their cases than those without. The study also revealed that immigrants often fall prey to fraudulent legal providers who charge thousands of dollars and mishandle cases with disastrous outcomes.
Rodriguez explained, "The moment I read the description for the IJC Fellowship, I knew I had found my dream job. My biggest realization throughout my experiences as a law student is the severe need for high-quality legal representation for immigrant communities." Rodriguez, a native of Jackson Heights, Queens in New York, interned at the Executive Office for Immigration Review, the immigration court in Guaynabo, Puerto Rico, and the Latin American Association's Immigration Services Department in Atlanta.
The fellows will begin their intensive training course on August 31, 2015, and then report to nonprofit placements throughout New York and New Jersey for the two years of their fellowship. Rodriguez was assigned to Immigration Equality, a group that she says is the only national organization that primarily represents LGBT/HIV positive clients with their unique immigration matters.
---
Tags