Main content
Honors and Awards
Mock trial team places in national competition
Emory University School of Law |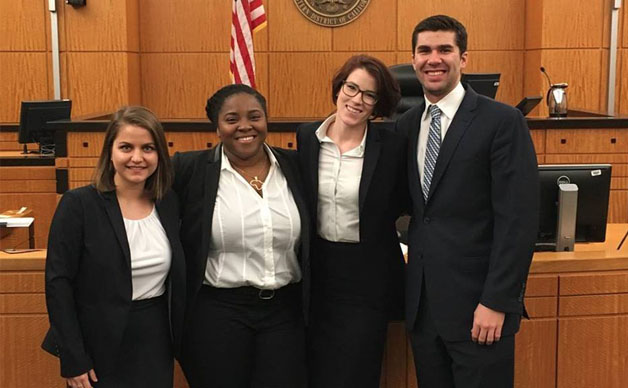 Emory's mock trial team placed third in the National Ethics Trial Competition (NETC) in Sacramento, CA, March 16-20. The competition featured a case involving charges of legal malpractice.
To participate in the competition, Emory had to have a top-ranking trial team and be invited to apply for entry. NETC accepted 22 of the teams that applied. 
Emory's team consisted of Jill Hartsfield 16L and Brandon Cohen 11C17L for defense; Ida Sassani 16L and Erian Stirrup 17L for the plaintiff.  Jerry Mason, assistant district attorney for Dekalb County, and Bryan Henderson, assistant public defender in Dekalb County, coached the team. After three days and four trials, Emory made it to the semifinals and placed third overall. Cohen also received the Best Advocate Award. 
---
Tags