Main content
Alumni
Wasserman 86L named Emory Law advisory board chairman
Emory University School of Law |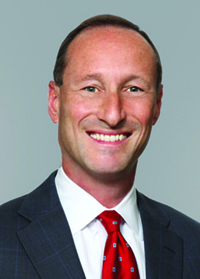 Mark Wasserman 86L has been named chairman of the Emory University School of Law advisory board. Wasserman, a former Woodruff Scholar at the school, is actively engaged in his community and his school, and has been the managing partner of Sutherland for twelve years. Mark will serve as co-CEO of Eversheds Sutherland beginning February 1, 2017.
His leadership is evident beyond his new position at the law school, as Wasserman serves on the board of directors and executive committees of Equal Justice Works and the Metro Atlanta Chamber of Commerce as well as the board of the Atlanta Women's Foundation.
With more than thirty years of experience, Mark is a seasoned corporate lawyer who has represented and advised private and public companies, both in the United States and internationally. He has counseled clients on a broad spectrum of business matters, especially mergers and acquisitions and issues relating to federal and state securities laws.
Robert A. Schapiro, dean and Asa Griggs Candler Professor of Law, remarked, "Mark is an outstanding leader in his firm, the profession, and the community. He has long been a devoted supporter of Emory Law, volunteering his time and wise counsel and seeking to connect Emory Law to the larger legal community. I am very grateful that he will be leading our advisory board as we celebrate our centennial and lay the foundation for our next 100 years."
---
Tags