Main content
Honors and Awards
Emory's Black Law Students Association named regional chapter of the year
Emory University School of Law |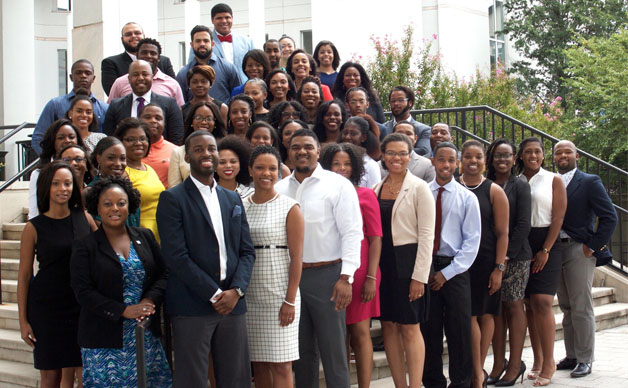 For the second consecutive year, Emory Black Law Students Association (BLSA) was awarded the Regional Chapter of the Year award at their recent regional convention in Atlanta. They will now advance to the national convention in Houston, TX, where they will defend their title of Chapter of the Year.
 The Emory BLSA chapter also placed first in the Frederick Douglass Moot Court competition, where they were given top honors as best oralists. The top teams in this competition will also advance to the national convention at Houston in March.
Emory BLSA member and NBLSA director of community service, Marcus Sandifer, was awarded the BLSA Trailblazer Scholarship for Southern Region Member of Distinction.
BLSA President Dion J. Robbins 17L said, "We don't do the work that we do as a chapter for recognition, but being recognized by the national organization for outstanding community service, academic, professional, and social events is truly rewarding for us."
Robbins explained the Emory chapter's continued success by stressing their commitment to the national organization's goals and by extoling their local support system: "Emory BLSA receives tremendous support from our administration, faculty, and staff in furthering our goals throughout the year. We truly appreciate the support and hope to continue to excel."
---
Tags