Main content
Honors and Awards
Faculty members honored with named professorships
Emory University School of Law |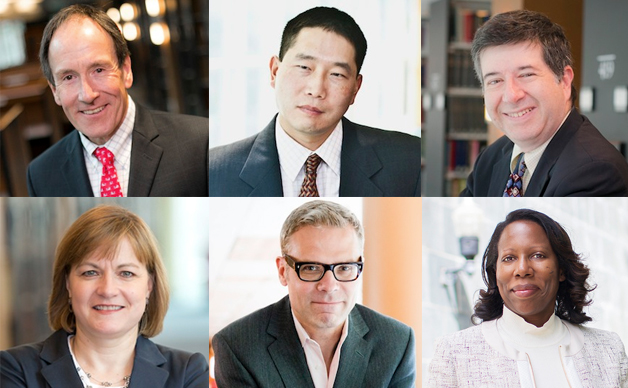 The Emory University Board of Trustees has approved chaired positions for the following five Emory Law faculty members. Named professorships acknowledge faculty members' exceptional scholarship and substantial contributions to their respective fields.
Richard Freer has been named Charles Howard Candler Professor of Law.
Michael Kang has been named Thomas Simmons Professor of Law.
Jonathan Nash has been named Robert Howell Hall Professor of Law.
Polly Price has been named Asa Griggs Candler Professor of Law.
Teemu Ruskola has been named Jonas Robitscher Professor of Law.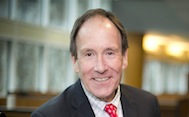 Richard Freer has significantly influenced the law of civil procedure and federal courts. He is the only academic to serve as a contributing author to both of the standard multi-volume treatises on federal jurisdiction and practice: Moore's Federal Practice and Wright & Miller's Federal Practice and Procedure; both are widely cited by courts and scholars alike. Freer is the author or co-author of 15 books and has also published more than 40 articles. He is a lifetime member of the American Law Institute, a leading independent group that works to reform and improve U.S. law. Freer is also celebrated for his work in the classroom—he has received numerous teaching awards, including Emory University's Scholar/Teacher Award, the Emory Williams Teaching Award, and the law school's Ben F. Johnson Triennial Award for Faculty Excellence. Graduating law school students have named him Most Outstanding Professor nine times and the Black Law Students Association has chosen him as Professor of the Year on five occasions. He has served as Emory University's vice provost for academic affairs, and as associate dean of faculty at the law school. In addition to chairing multiple university committees, he has also served on the University Senate, the Faculty Council, and the President's Advisory Committee.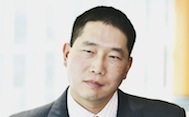 Michael Kang is one of the nation's leading scholars of law and politics. A prolific author, his work has been published in most of the country's top law journals, including the flagship journals at Yale, Stanford, Cornell, Georgetown, Michigan, Minnesota, Southern California, and Virginia. Kang also serves as co-editor of the book series Studies in Election Law and Democracy (Cambridge University Press). The impact of his work extends beyond his contributions to academic literature on law and political science. He is also an active commentator on election law, who is quoted regularly by the national news media. Kang's research has contributed to political conversations in both academic and public forums, especially on the controversial U.S. Supreme Court case, Citizens United v. Federal Election Commission. U.S. Supreme Court Justice Ruth Bader Ginsburg also cited his work in her opinion in Williams-Yulee v. Florida Bar.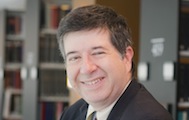 Jonathan Nash specializes in the study of federal courts and jurisdiction, courts and judges, and both domestic and international environmental law. Nash is a prolific scholar who has published more than 30 articles and essays in top law school journals including those at Stanford, Columbia, Cornell, Iowa, Michigan, Southern California, Vanderbilt, and Virginia, as well as in the Journal of Empirical Legal Studies. Nash's text, Environmental Law and Policy, was published in 2010 by Aspen Publishers. Nash regularly presents at conferences, both domestically and internationally. His work has been cited in more than 500 legal publications. He is also an important voice in the public dialogue, via his regular articles for The Hill, where he writes on a wide range of issues, including climate change, the Affordable Care Act, the Supreme Court, and the work of federal agencies in relationship to Congress.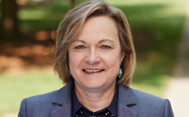 Polly Price holds appointments at both Emory Law School and Emory's Rollins School of Public Health. She is an internationally recognized scholar of U.S. and comparative legal history, immigration, and public health. She was recently named one of the Carnegie Corporation's Andrew Carnegie Fellows for 2017. Her publications include two books, 22 articles, five book chapters, and numerous essays and opinion pieces. Her articles have appeared in leading journals including the Yale Journal of Law and the Humanities, Virginia Law Review, American Journal of Legal History, Journal of Supreme Court History, and Public Health Reports. Her most recent book, Judge Richard S. Arnold: A Legacy of Justice on the Federal Bench, includes a foreword by U.S. Supreme Court Justice Ruth Bader Ginsburg and was featured on C-SPAN Book TV. Price is also frequently sought out by the media for expert commentary on public health and immigration issues. Her editorials have been published in The New York Times, Newsweek, and The Hill, and she has been quoted by international news media including CNN, NPR, The Wall Street Journal, Time, Chicago Tribune, Mundo Hispanico, and Deutsche Welle.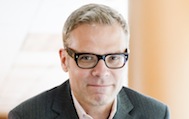 Teemu Ruskola's wide-ranging scholarship addresses questions of legal history and theory from multiple comparative and international perspectives, frequently employing China as a vantage point. Ruskola is an affiliated faculty member of the following Emory University departments: Comparative Literature, East Asian Studies, History, and Women's, Gender and Sexuality Studies. He has received national and international awards and also fellowships at the Helsinki Collegium for Advanced Studies, the Institute for Advanced Study in Princeton, the American Council of Learned Societies, and Princeton University. An elected member of the International Academy of Comparative Law, Ruskola has taught and lectured in the United States, Europe, Asia, South America and Australia on Chinese law, comparative law, and international law. His book, Legal Orientalism: China, the United States, and Modern Law (Harvard University Press 2013), received the 2017 Distinguished Book Award from the Association of American Law Schools. His articles have appeared in the Michigan Law Review, the Stanford Law Review, the UCLA Law Review and other leading journals. They explore the intersection of corporate and family law in China, the history and politics of Euro-American conceptions of sovereignty in the Asia-Pacific, and China's historic status as an international legal subject. Ruskola's new book in progress, China, For Example: China and the Making of Modern International Law, will analyze the history of the introduction of Western law in China, and its implications for the theory and politics of international law.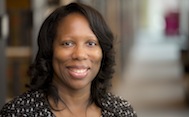 Earlier in the academic year, the Board of Trustees approved Margo Bagley as Asa Griggs Candler Professor of Law. Bagley has earned global acclaim for her work in international and comparative patent law, particularly relating to biotechnology and pharmaceutical protections. She has published numerous articles and book chapters, as well as two books for which she served as co-author: International Patent Law & Policy (Bagley, Okediji & Erstling eds., West Publishing 2013) and Patent Law in Global Perspective (Okediji and Bagley eds., Oxford University Press 2014). She has served on the National Academy of Sciences Committee on University Management of Intellectual Property: Lessons from a Generation of Experience, Research, and Dialogue, and has provided expert assistance to the government of Mozambique in the World Intellectual Property Organization Intergovernmental Committee on Intellectual Property, Genetic Resources, Traditional Knowledge and Folklore, and Standing Committee on Trademarks, Industrial Designs and Geographical Indications. Bagley is a contributor to numerous Emory University initiatives, including projects coordinated by Emory's Office of Technology Transfer and Emory's Institute for Drug Discovery. She is licensed to practice before the U.S. Patent and Trademark Office. Bagley graduated from Emory Law in 1996, where she was a Robert W. Woodruff Fellow, an Emory Law Journal editor, and a member of the Order of the Coif.
---
Tags