Main content
Students
Emory Law hosts visitors from Hong Kong for month-long program
Emory University School of Law |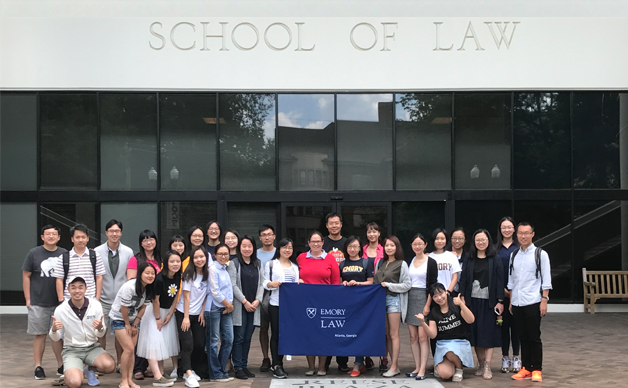 This month, Emory Law welcomes to Atlanta students from the City University of Hong Kong and members of the Chinese Judiciary as part of a partnership with the Supreme People's Court. The visitors will attend lectures that will enhance their education as they seek their master of laws degrees. 
The students will attend the following lectures:
American Legal Analysis, taught by Professor Aaron R. Kirk
Constitutional Law, taught by Professor Sasha Volokh
Criminal Procedure, taught by Professor Kay Levine
Civil Procedure, taught by Professor George Shepherd
Trial Advocacy, taught by Annie Deets of the DeKalb County Public Defender's Office; Adjunct Professor Rhani Lott; and Jennifer Stolarski, the chief assistant district attorney from the DeKalb County District Attorney's Office
Lott said she loves teaching this group of students because they, "bring a great deal of knowledge with them from their experiences as members of the judiciary and are full of curiosity."
During the visitors' stay, their Emory Law hosts have taken the cohort, the first since 2014, to visit the Martin Luther King Jr. Historical Site, the Jimmy Carter Center, and to meet with local judges. 
Among the goals of the School of Law at the City University of Hong Kong are equipping students with global knowledge, skills, and perspectives and establishing a trusted relationship with local and international legal establishments. Their goals align with Emory Law's commitment to facilitate interdisciplinary exchange with the academic community in the United States and abroad and within the legal profession.
---
Tags