Main content
Honors and Awards
Dudziak honored as American Society for Legal History Honorary Fellow
Emory University School of Law |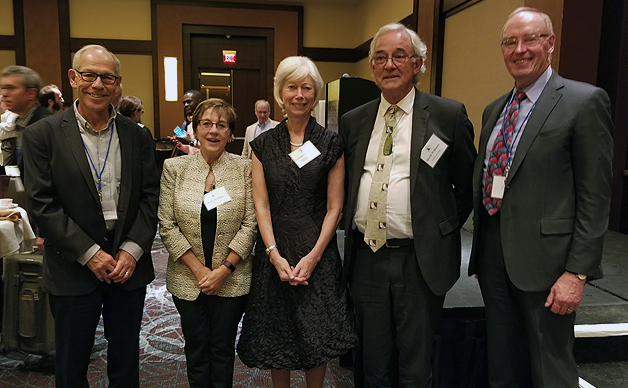 Mary L. Dudziak, Asa Griggs Candler Professor of Law, was honored as an American Society for Legal History Honorary Fellow during the society's annual meeting this October.
Election as an Honorary Fellow of the American Society for Legal History is the highest honor the Society can confer.  It recognizes distinguished historians whose scholarship has shaped the broad discipline of legal history and influenced the work of others.
Dudziak is a leading U.S. legal historian, and is president of the Society for Historians of American Foreign Relations. Her research is at the intersection of domestic law and U.S. international affairs. 
Upon receiving her award, Dudziak said to those gathered, "I grew up at this conference and my whole professional life has been nurtured by you."
---
Tags