Main content
Students
Message from Dean Hughes on Dr. King's Legacy
Emory University School of Law |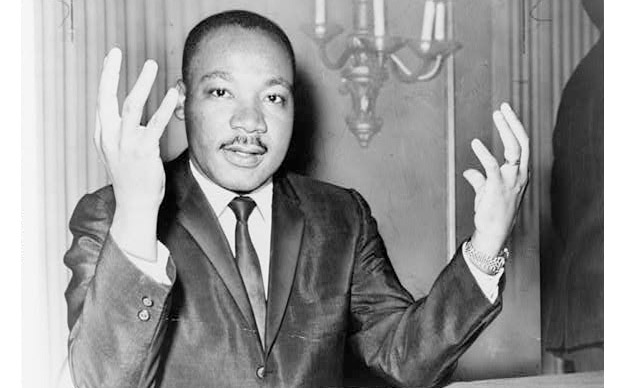 Dear Friends,
While this April will mark the 50th anniversary of the Rev. Dr. Martin Luther King Jr.'s assassination, today we honor his remarkable life, and the work that endures beyond his death. 
His ideals are manifest in the passage of the Fair Housing Act, the completion of the Poor People's Campaign, and the initiation of peace talks between North Vietnam and the United States. All of this underscores Dr. King's reminder that justice requires perseverance and deliberation. 
"Human progress is neither automatic nor inevitable," he wrote. "Every step toward the goal of justice requires sacrifice, suffering, and struggle; the tireless exertions and passionate concern of dedicated individuals."
Even this holiday demonstrates that principle. Martin Luther King Jr. Day is one of only three days on which our entire country stops to honor an individual. That is due to Coretta Scott King's persistence. After years of failed efforts to create a national observance of her husband's legacy, she presented Congress with six million signatures in favor of a King Day bill, the largest petition to Congress in favor of an issue in U.S. history. President Ronald Reagan signed a bill into law the next year.
I am proud of our connection to Dr. King's legacy—his daughter, Dr. Bernice A. King 90L 90T, earned both her JD and theology degrees at Emory. We are also mindful that the world considers Atlanta the cradle of the U.S. civil rights movement. Fifty years after Dr. King's death, that struggle continues. Therefore, we rejoiced last year when Emory Law's John Lewis Chair in Civil Rights and Social Justice became a reality—through the gifts of multiple generous donors, including many alumni. Congressman Lewis, who has his own scars and sterling record earned in the service of civil rights, remains at the forefront of that struggle and was co-author of the King Holiday and Service Act, which encourages Americans to observe the day by serving others.
MLK Day observance at Emory Law includes a lecture by an invited speaker—often an attorney, academician, or prominent figure with distinguished service in law. This past Thursday, our speaker was the Rev. Raphael G. Warnock, Ph.D., who stands weekly in the pulpit most associated with Dr. King at Ebenezer Baptist Church in the Sweet Auburn neighborhood.
Before joining Ebenezer in 2005, Rev. Warnock worked in Birmingham, Baltimore, and New York City. He is a distinguished scholar and an eloquent preacher who also adheres to the New Testament principle that "faith without works is dead." Warnock was among the clergy detained in Washington, D.C., last summer while protesting a federal budget that would cut programs that help the poor. He was handcuffed, arrested, and jailed for several hours. Here is what he said at the time:
"As a pastor, I believe that the national budget is not just a fiscal document, but a moral document. It reflects what we believe and who we are for one another. And if this mean-spirited budget were an EKG, it would indicate that America has a heart condition. The government is taking student aid, job training, and medicine from those who need it most in order to give a tax cut to those who need it least … America is better than this."
Today, as in 1968, civil rights issues make their way to the U.S. Supreme Court, only after they gain strength through the persistence of conscientious individuals. Thus, on this day of service, I would like to praise all the faith leaders, social justice leaders, legislators, and citizens who labor on behalf of equal protection under the law, and the attorneys who secure and defend those liberties in court.
With best wishes for 2018,

James B. Hughes, Jr.
Interim Dean
---
Tags