Main content
Honors and Awards
Yeargain 19L receives Burton Award as one of nation's 'finest law school writers'
Emory University School of Law |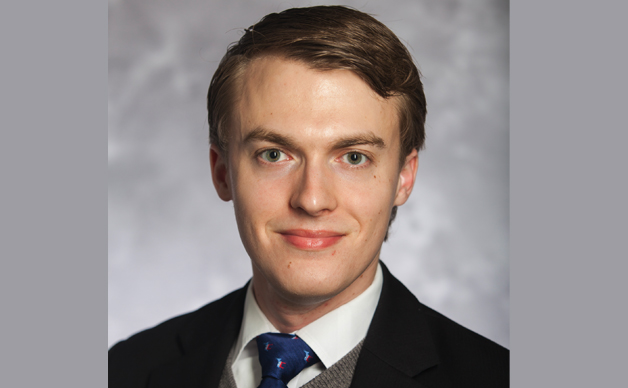 The finest law school writers of 2019 have been announced by the Burton Awards, a national non-profit program, which is run in association with the Library of Congress, presented by lead sponsor Law360, and co-sponsored by the American Bar Association. Tyler Quinn Yeargain, a third-year student at Emory University School of Law, was among the ten winners for his piece, "Discretion Versus Supersession: Calibrating the Power Balance Between Local Prosecutors and State Officials."
Yeargain is currently the executive online editor of the Emory Law Journal and a legal extern at office of the United States Attorney for the Northern District of Georgia. He will be a clerk to Judge R. Lanier Anderson III on the United States Court of Appeals for the Eleventh Circuit for the 2019-2020 term. His comment, published in Volume 68, Issue 1 of the Emory Law Journal, also received the Myron Penn Laughlin Award for Excellence in Legal Research and Writing. 
All ten honorees, who will be presented the Law360 Distinguished Legal Writing Awards on May 20, 2019, were chosen from the nominations submitted by professors at renowned colleges around the country.
William Burton, founder and chair of the awards program, said, "The winners are outstanding, highly skilled, and effective writers. The Law360 Writing Awards winners have now taught a new and even higher standard of excellence." 
The Academic Board, which reviewed articles published within the past year, was led by Virginia Wise, chair, formerly of Harvard Law School; Jeanne Merino, Stanford Law School; Lindsay Saffouri, UC Berkeley School of Law; William C. Burton, author and founder of the event; Judge Edward Forstenzer, Superior Court of California (retired); and William Ryan, former member of the Department of Homeland Security and chair of the White House Plain Language Committee.
The award ceremony will celebrate its twentieth anniversary at the Library of Congress and will be followed by a gala reception, dinner, and performance by singer, actor, and songwriter Idina Menzel and nationally recognized magician Shin Lim.
The honorary and distinguished board of directors of the Burton Awards program includes: former Chief Judge Richard Posner, 7th Circuit US Court of Appeals (retired); US Senator John Cornyn; US Senator Robert P. Casey Jr.; US Senator Mike Crapo; US Senator Michael F. Bennet; US Senator Chris Van Hollen; US Senator Cory Gardner; Supreme Court Justice Carol Corrigan of California; Yabo Lin, partner, Sidley Austin LLP; Jane Sullivan Roberts, partner, Major, Lindsey & Africa; Lisa Rickard, president, US Chamber Institute for Legal Reform; Thomas L. Sager, partner, Ballard Spahr LLP; Les Parrette, senior vice president, general counsel and compliance officer, Novelis Inc. and deputy chairman, Burton Awards; James M. Rishwain Jr., chairman emeritus, Pillsbury Winthrop LLP; Betty Whelchel, head of Public Policy & Regulatory Affairs, BNP Paribas SA; Linda A. Klein, senior managing shareholder at Baker Donelson Bearman Caldwell & Berkowitz and past president, American Bar Association; and Stephen R. Mysliwiec, partner, DLA Piper LLP (US).
Rachel Travers, vice president of Law360 said, "Clear, compelling writing is an essential tool for all lawyers. Law360 is proud to be associated with these awards, which recognize the best of the best writers in the legal profession. We salute all of the winners and commend them on demonstrating these talents and sustaining such high standards of written excellence." 
---
Tags