Main content
Alumni
Four Emory Law alumni to be honored this weekend
Emory University School of Law |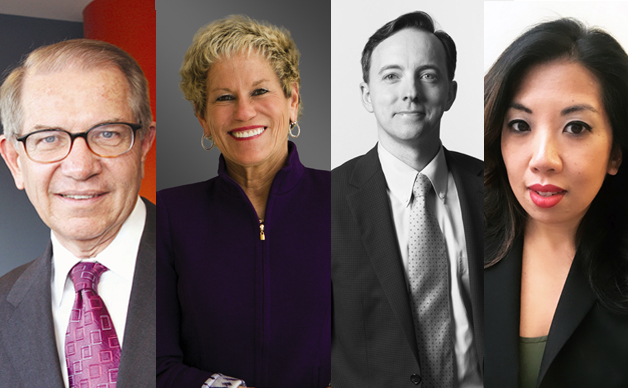 Four attorneys will be recognized during Emory Law Alumni Weekend for public service and trailblazing, and for exceptional and distinguished careers. They are: Lewis S. "Mike" Eidson, Lori G. Cohen, John Maggio, and Donna Yip. Interim Dean James B. Hughes Jr. will present the awards during an April 12 reception at the law school.
Lewis S. "Mike" Eidson 71L is the 2019 recipient of the Emory University School of Law Distinguished Alumni Award, the law school's highest alumni honor. It honors graduates who embody the values of the school and have demonstrated extraordinary achievement in the legal profession and in service to society.
Eidson carved out a remarkable career since graduation from Emory Law as a Lamar Law Scholar. He is president of Colson Hicks Eidson, a Coral Gables firm dedicated to trial practice, founded in 1967. Eidson is personally renowned for his work in class actions and complex litigation, including landmark cases involving the automotive industry. He has secured malpractice settlements in cases involving the pharmaceutical industry and medical personal injury. In addition to the more than 120 jury trials he has litigated in Florida and across the country, he is also an expert in aviation cases and has represented more than 1,000 individuals in general and commercial aviation both in the United States and abroad. He lectures at state and national seminars and programs on expert testimony, trial practice, federal preemption, protective orders, and all aspects of product liability, including technology and the law. In addition to his legal career, Eidson was a 1st Lieutenant in the US Army, and also served in the reserves.
Eidson has served as an instructor at Emory Law's Kessler-Eidson Trial Techniques Program, which he co-endowed. In 2017, he was included among the "Emory Law 100," a list of law school luminaries compiled to commemorate the law school's 100th anniversary. For more than 25 years, Eidson has sponsored scholarships at four institutions, including Emory, which encourage women to become trial lawyers.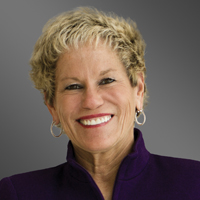 Lori G. Cohen 90L will receive the Eléonore Raoul Trailblazer Award, named for Eléonore Raoul 20L, the first woman admitted to Emory University and a national leader in the women's suffrage movement. It is given to an Emory Law alumna who has blazed a trail for others through professional and personal endeavor. 
Cohen is co-chair of Greenberg Traurig's Global Litigation Practice, where she leads a group of more than 600 attorneys who are nationally and internationally focused on complex litigation of all types—including product liability and pharmaceutical, medical device, and health care litigation. Cohen is not only nationally recognized for her extraordinary trial record of 57 defense verdicts, but also for her Daubert knowledge and general scientific expertise. She is well-regarded for her work on the use of technology in courtroom presentations of complex medical, scientific and other catastrophic injury cases, and is a sought-after lecturer on the topic. Clients have called her a "trial wizard," for her ability to translate complex evidence for lay jurors. In 2018, Cohen was recognized as "Product Liability Attorney of the Year" by LMG Life Sciences and inducted into the Life Sciences Hall of Fame.  She is also one of two attorneys listed in The Legal 500 "Hall of Fame" for product liability litigation involving pharmaceutical and medical devices, and the sole practitioner who is also listed in the "Hall of Fame" for Leading Trial Lawyers.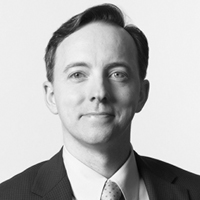 John Maggio 96L will receive the Alumni Service Award, which honors alumni who contribute significant, sustained leadership and outstanding service to the Emory Law community.
Maggio handles all types of civil, commercial, and product liability litigation (with a focus on aviation) and has represented air carriers, aircraft manufacturers, and insurers in wrongful death, personal injury, and contractual litigation. He is president of the Association of Transportation Law Professionals and, in 2018, was recognized as a leading lawyer in the US Legal 500 for his work in aviation litigation. Maggio is listed as a Leading Aviation Attorney by Aviation Expert Guides 2017 and is also in the 2018 Who's Who Legal: Contentious. In 2011 he was named one of New York's "Rising Stars." Maggio has been recognized since 2014 as a Super Lawyer in the aviation field among attorneys in the New York metropolitan area. His experience includes litigation in multiple state and federal courts, including successful appeals before the US Court of Appeals for the Second, Ninth and Eleventh Circuits. His service to Emory Law includes his commitment as a faculty member for the Kessler-Eidson Program for Trial Technique for the past 15 years. He also served as a former president of the Emory Law Alumni Board.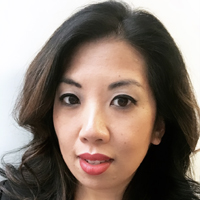 Donna Yip 04L will receive the Young Alumni Award, which recognizes professional and personal achievement, leadership, and service, by a graduate from the past 15 years.
Yip serves as senior vice president and deputy general counsel at PineBridge Investments in New York City. Prior to joining PineBridge she was vice president and associate general counsel at Oak Hill Advisor, where she specialized in high-yield credit, leveraged loans, high-yield bonds, structured products, distressed investment, and private lending markets. She also previously held positions at Proskauer Rose LLP and Paul Hastings. In addition to her Emory Law degree, Yip holds a bachelor of arts in leadership studies, business administration, and political science from the University of Richmond. She serves on the Emory Law Advisory Board.
---
Tags