Main content
Law faculty honored for scholarly writing
Emory University School of Law |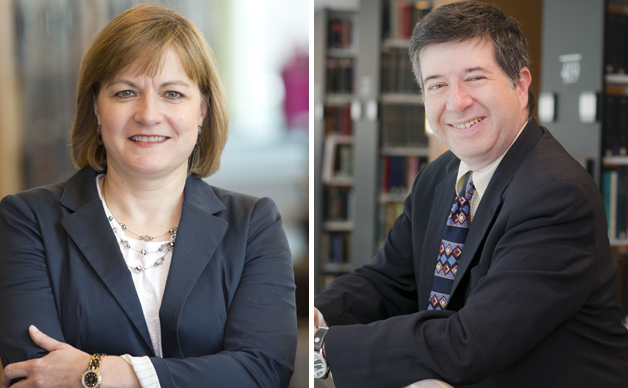 Polly Price
Professor Polly Price has been selected as the winner of the Supreme Court Historical Society's 2018 Hughes Gossett Award for Best Journal Article in the Journal of Supreme Court History. Her article 'A "Chinese Wall" at the Nation's Borders: Justice Stephen Field and The Chinese Exclusion Case' was published in the Journal of Supreme Court History in March 2018. 
The Supreme Court Historical Society (SCHS) presents the Hughes Gossett Award annually. This year's award will be presented at the SCHS's Annual Meeting on Monday, June 3, at the Supreme Court in Washington, D.C.
Polly Price is Asa Griggs Candler Professor of Law and professor of global health at Emory. She is the author of two books and numerous articles on citizenship, immigration, public health law, and the judiciary.  She teaches Citizenship and Immigration Law, Legislation and Regulation, American Legal History, Global Public Health Law, and Latin American Legal Systems. In 2017, Price was named one of 35 recipients of the 2017 Andrew Carnegie fellowship. She was awarded a grant from the Robert Wood Johnson Foundation for work in public health law in 2013. An honors graduate of Harvard Law School, Price clerked for Judge Richard S. Arnold of the 8th US Circuit Court of Appeals. Following her clerkship, she practiced law for several years at King & Spalding in Atlanta and Washington, DC. 
Jonathan Nash
"The Production Function of the Regulatory State: How Much Do Agency Budgets Matter?", 102 Minnesota Law Review 695 (2017) – co-authored by Robert Howell Hall Professor of Law Jonathan Nash, J.B. Ruhl (Vanderbilt), and James Salzman (UCLA) – has been selected for inclusion in the 2020 edition of the Land Use and Environment Law Review as one of the five best articles in the field of environmental law published last year.  
 The Land Use & Environmental Law Review is an annual peer-reviewed compendium of the 10 best law review articles published the preceding year addressing topics in environmental law and land use law, with five articles selected in each category.  The article by Nash, Ruhl, and Salzman was selected in the environmental law category from a pool of hundreds of articles reviewed by dozens of scholars.
---
Tags