Main content
Alumni
Brown 99L and Grimberg 98L confirmed to US District Court seats
Emory University School of Law |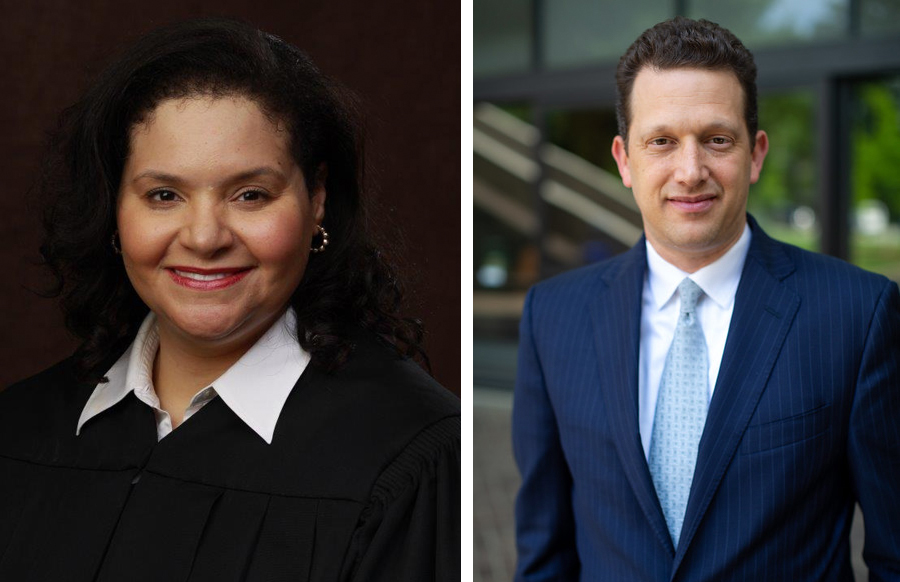 The US Senate confirmed two Emory University School of Law graduates to federal judgeships.
Ada Brown 99L will become the first black woman to serve on the US District Court for the Northern District of Texas, after the US Senate voted 80-13 to confirm her nomination.
Brown has been a justice on the Fifth Court of Appeals in Dallas since 2013 and is one of the few African American appellate justices in Texas. Before taking that bench, she practiced at McKool Smith in Dallas, where she focused on commercial litigation and patent infringement cases.
Previously, she presided over Dallas County's Criminal Court No. 1 and served as a prosecutor in the Dallas County District Attorney's Office. She also was a commissioner for the Texas Commission on Law Enforcement Officer Standards and Education and as a commissioner for the Texas Department of Public Safety.
Upon Brown's nomination in June, Senator Ted Cruz, R-Texas, stated, "Senator Cornyn and I recommended Justice Brown's nomination to President Trump because of her dedicated years of public service as a prosecutor, a trial advocate, a trial court judge, and an appellate court justice that will serve the Northern District of Texas well. The full Senate should quickly take up and confirm her nomination so that Justice Brown may continue her public service in a new role as District Judge for the Northern District of Texas."
Former federal prosecutor Steven Grimberg 98L was also confirmed to the US District Court, this time for the Northern District of Georgia, with a 75-18 vote. The federal court's jurisdiction includes four divisions: Atlanta, Gainesville, Newnan, and Rome, serving residents in 46 counties.
Grimberg previously led a team of prosecutors in Atlanta's US Attorney's office for cybercrime. He is now a managing director and general counsel of global investigations firm Nardello & Co. and an adjunct professor at Emory Law. He will leave his post at Nardello & Co.
Senator David Perdue, R-Ga., said in a statement, "As a first-generation American and proud graduate of Emory University, Steven Grimberg has distinguished himself by spearheading the development of a cybercrime unit in Georgia to prosecute criminal organizations around the world. … I'm confident Steven Grimberg will continue to serve Georgia with integrity in this new role, just as he has throughout his impressive legal career."
---
Tags