Main content
Honors and Awards
CSLR fellow Mark Storslee awarded 2020 Harold Berman Prize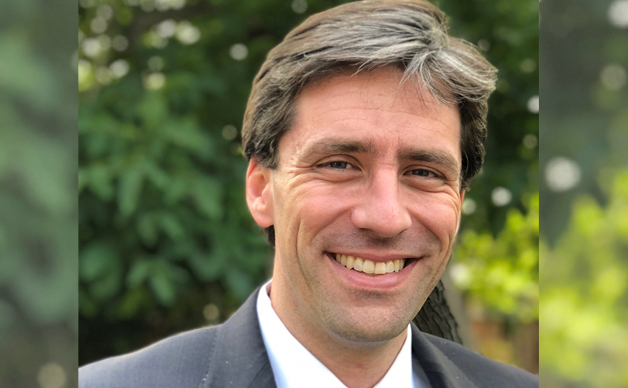 McDonald Distinguished Fellow Mark Storslee was recently awarded the 2020 Harold Berman Award for Excellence in Scholarship by the Law and Religion Section of the Association of American Law Schools.
The Berman Award is presented to scholars for an outstanding article on the subject of law and religion published within their first ten years of teaching at an AALS member school. Storslee received the award for his article, "Religious Accommodation, the Establishment Clause, and Third-Party Harm," 86 University of Chicago Law Review  871 (2019); read on SSRN here.
Storslee is assistant professor of law at Penn State Law; his scholarship focuses on the First Amendment freedoms of religion and speech and topics in constitutional law. He earned his J.D. from Stanford Law School, M.T.S from Duke University, M.A. from University of Edinburgh, and B.A. from Furman University.  He is a Ph.D. candidate in religious studies at the University of Virginia, and he will clerk for Associate Justice Neil Gorsuch during the 2020-2021 Supreme Court term. 
Another McDonald fellow, Nathan Chapman, an associate professor at University of Georgia School of Law, received the Berman Award in 2017 for his article, "The Establishment Clause, State Action, and Town of Greece," 24 William & Mary Bill of Rights Journal, 405 (2015); read here.
Harold J. Berman is considered the father of the modern study of law and religion. Emory's first Robert W. Woodruff Professor of Law, he was an expert in comparative law, international law, Soviet/Russian law, legal history, philosophy of law, and the intersection of law and religion. He was a law professor at Harvard Law School and Emory University School of Law for more than sixty years total.
---
Tags