Main content
Students
So much to do—and so well done: Catherine Zhu 20L, LLM grad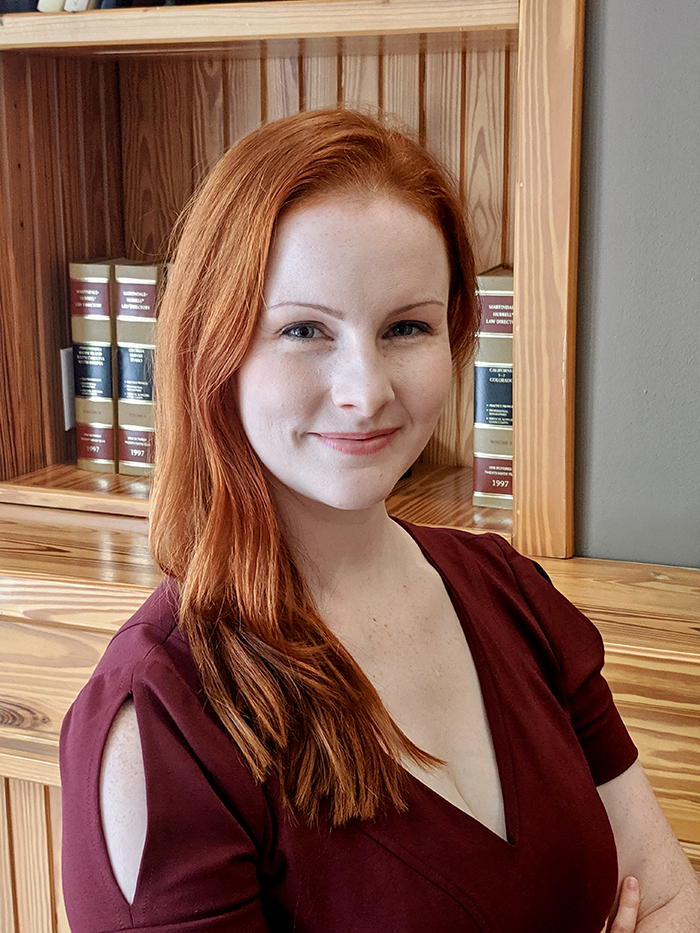 As a lawyer, Catherine Zhu 20L most enjoys her ability to effect meaningful change in people's lives.
During her time as an attorney with the New Zealand Civil Aviation Authority, one of her achievements was on a national scale. After a fatal helicopter crash, Zhu was able to secure "victim" status for the family. "This significantly increased the benefits they could receive at a very tough time," she says. And after, Zhu helped negotiate a national policy change that would enable future victims in similar circumstances to automatically receive the help they needed. 
However, Zhu most values change she can make every day. In her role as a lawyer, she says she has been empowered to help others' voices be heard, whether through supporting innovative workplace ideas, by gently redirecting a meeting to give appropriate credit to the originator of an idea, or when standing up against discrimination. 
As a citizen of both the US and New Zealand, Zhu initially decided to study law at the encouragement of her father, who is admitted to the Florida Bar. She received a Bachelor of Arts degree in political science and international relations from Victoria University in Wellington, New Zealand, where she also received her law degree. In New Zealand, a law degree is not a postgraduate degree like it is in the US; however, it does require a longer, more intensive course of study, and after students complete their first year, only the top 50 percent of the class is accepted for a second year of law school. 
"I was pleased when I was invited to return," Zhu says. "I enjoyed the critical thinking and hands-on application of the law—I still do."
Her career as an attorney has spanned multiple organizations, from the New Zealand Defence Force to the New Zealand Civil Aviation Authority and then to the New Zealand Stock Exchange. "In each of these jobs, I thought that I could not find a better place to work, but I ended up enjoying every role as much as the last." she says. 
As she considered returning to the US, where she was born, Zhu decided that receiving a degree from a well-known university was an important part of becoming competitive in the US market. Because she was interested in living in Atlanta, she applied to Emory Law. "I knew that the school had a reputation for fostering a collaborative legal environment, and in my research, I found a number of independent testimonies from Emory LLM graduates who spoke of the community environment," she explains. "It seemed like the place for me."
Zhu was an inspirational part of Emory Law's student community as well, according to several faculty and staff members.
"Catherine was very attuned to her classmates—their successes, their questions, and their concerns," says Professor of Practice Nancy Daspit. "This attention to others made her an excellent candidate to serve as president of the LLM Society. It was her way to give back to her Emory Law community." 
Rhani Lott, assistant director of student engagement and adjunct professor of law, commented on Zhu's drive in this position: "From week one, Catherine took initiative to get the LLM class involved in the life of the university, organizing group activities at the new student center, and encouraging the LLM Society to become more engaged in orientation." 
As president, Zhu also led the society through a number of significant events, including navigating disruptions and issues caused by the COVID-19 outbreak. She describes many of these activities as "future-proofing" in an attempt to provide continuity from year to year. This was no small challenge, given that most of the organization's members are students attending for only one year. "We rewrote the society's constitution and introduced some new positions," she says. "Additionally, the main function of the society is to advocate for LLM students, particularly when decisions affect them differently than other student groups." Typically, these decisions may have a less significant impact, but in 2020, Zhu worked with the law school during the COVID-19 transition to online learning, notably addressing LLM students' health and wellness, decisions regarding pass/fail grades, and preferences for the graduation ceremony. 
Another highlight of Zhu's year at Emory Law was her externship at The Coca-Cola Company, where she worked with the Ethics and Compliance team, which encompasses environmental sustainability, international trade, employment disputes, privacy and more. At Coca-Cola, Catherine was able to learn more about the scope of issues that in-house counsel at an international Fortune 100 company might manage. "Coming from a small country, I wanted to see how my experience translated to a US setting," she says. "And it seemed to translate well! I find regulatory compliance interesting because of the range of issues that can arise, and the need to balance pragmatic and business concerns within a regulatory framework."
Zhu's responsibilities at Emory Law are many, and she rises to meet significant demands as a mother of two, as well. She describes her four-year-old son Aaron as her biggest fan and says he is already showing great legal reasoning skills. "I took him to law school once, and a few days later he announced he was a lawyer," she laughs. "When I responded that you had to go to law school to become a lawyer, he argued, 'But Mom, I already went to law school!'"
Zhu's leadership and drive are evident in her accomplishments, and her sense of community, optimism, and compassion for others have made an impact on many.
Sarah White, program coordinator for the Office of Enrollment Management and Student Services, expressed her admiration for Zhu: "Catherine did not set out to be a leader, but rather set out to make a difference within the Emory Law community—and she succeeded," she says. "It has been a pleasure to work alongside Catherine and watch her flourish. The results of her work here have been inspirational for both the student body and myself. Catherine exemplifies leadership."
As Zhu graduates, she will sit for the Georgia Bar and looks forward to her opportunities to practice law in the US—but mostly, she thanks the faculty and staff at Emory Law and thinks of her classmates.
Zhu hopes to stay in touch with members of her class, noting that they have managed to form a strong community, especially in light of their transition to online learning due to the COVID-19 pandemic. "I have enjoyed getting to know my classmates from everywhere – every corner of the USA and the world," she says. "Although we will not have a graduation to celebrate together, I think that this class has banded together over the collective challenges."
In New Zealand, Zhu shares, there is a saying for her classmates' shared outlook: "Kia Kaha," which means stay strong.
---
Tags