Main content
Honors and Awards
A career of service, from doctor to social justice lawyer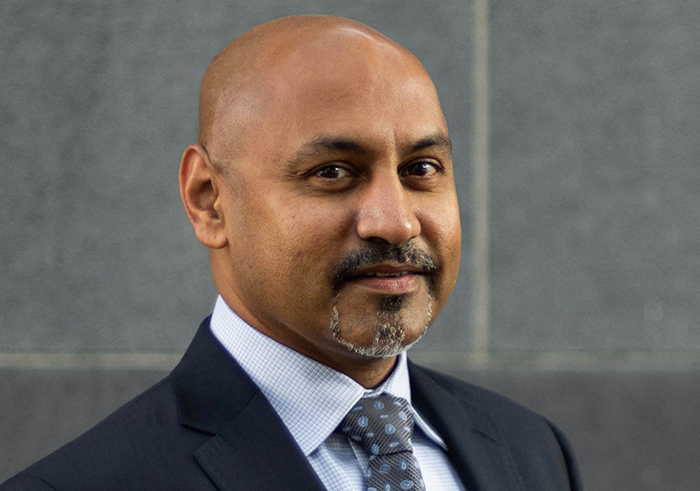 Suman Malempati is not your traditional student. He had a whole career behind him as a pediatric oncologist, researcher and associate professor of pediatrics at Oregon Health & Science when he applied to Emory University School of Law.
Growing up in the Appalachian Mountains of eastern Kentucky, the son of two immigrant parents who were doctors themselves, influenced Malempati's original career path.
"I knew I wanted to do something to help people, so it made sense to pursue a career in medicine," he says. After graduating from Washington University School of Medicine in 1996, he chose to share his skills and compassion with some of the most vulnerable patients in the field: children diagnosed with cancer.
While the work was rewarding, Malempati wanted to do more. "At this point in my life, I can no longer be an observer," he says. "I can no longer stand on the sidelines without being part of the fight for a more just world." 
Malempati had been living in Portland, Oregon, for 16 years with his wife and three children when he was accepted to Emory Law and received a Robert W. Woodruff Fellowship. "When I came to Atlanta, I was impressed with the school, the ways I could learn about civil rights and all of the things happening here in the legal community. We decided together that the move would be worth it," he says.
Committed to public service
Right away, Malempati immersed himself in opportunities at Emory Law and in the Atlanta community to become more familiar with ways to effect change. 
His first year at Emory Law, he worked with the Southern Poverty Law Center reviewing medical records of immigrant detainees and providing opinions about medical care. He also volunteered with the Georgia Voter Protection Hotline.
In the spring, he mentored refugee students in an afterschool program at Clarkston High School. The next year, he participated in public service efforts including the Atlanta Volunteer Lawyers Foundation's Housing Court Assistance Center, a walk-in clinic advising tenants facing eviction proceedings, and election-related work such as poll-watching for the primary, general election and Senate runoff. 
At the Barton Child Law and Policy Center's Public Policy and Legislative Advocacy Clinic, Malempati worked on a project addressing how to increase relative placement for children in Georgia's foster care system. Then, he helped the Emory Law Journal executive board plan the journal's special edition on Blackness in America.
He also was legislative intern in the Georgia Senate for Sen. Elena Parent (D-Atlanta) and an intern with the Southern Environmental Law Center, conducting legal research to support large civil impact litigation on environmental justice issues.
During his time at Emory, Malempati held roles as the executive editor for the Supreme Court Advocacy Program; co-president of the American Constitution Society; vice president for external affairs for the Federal Bar, Emory Law chapter; and treasurer of the Emory Public Interest Committee. In his third year, he served as executive online editor for the Emory Law Journal and completed an externship with the Dekalb County Public Defender's Office. He has also been named the Most Outstanding Third-Year Law Student by his peers. 
"None of these activities begin to address what an outstanding student he is, how patient and even-tempered, how truly committed he is to public service, or how enjoyable he is just to talk with," says Rita Sheffey, Emory Law's assistant dean for public service.
Sheffey presented Malempati with the 2021 Mark & Rebekah Wasserman Public Service Award in February, an honor that recognizes third-year law students who exemplify the greatest commitment to public interest through their work at Emory Law.
"It means more to me than any academic achievement during law school," Malempati told her when he learned he'd been awarded. "I was already fully committed to public interest work, but receiving this award motivates me to work hard to have as big of an impact as I can in working toward social justice."
After graduation, Malempati and his family will return to Portland where he will serve for the next two years as a judicial law clerk to Chief Judge Marco A. Hernandez on the U.S. District Court for the District of Oregon. He hopes to continue pursuing work in civil rights litigation. 
In his application three years ago, Malempati wrote, "I will be a successful law student and future attorney because I believe strongly in what I hope to accomplish, and I am highly motivated to do my part for social justice." How prophetic that statement has proved to be.
---
Tags